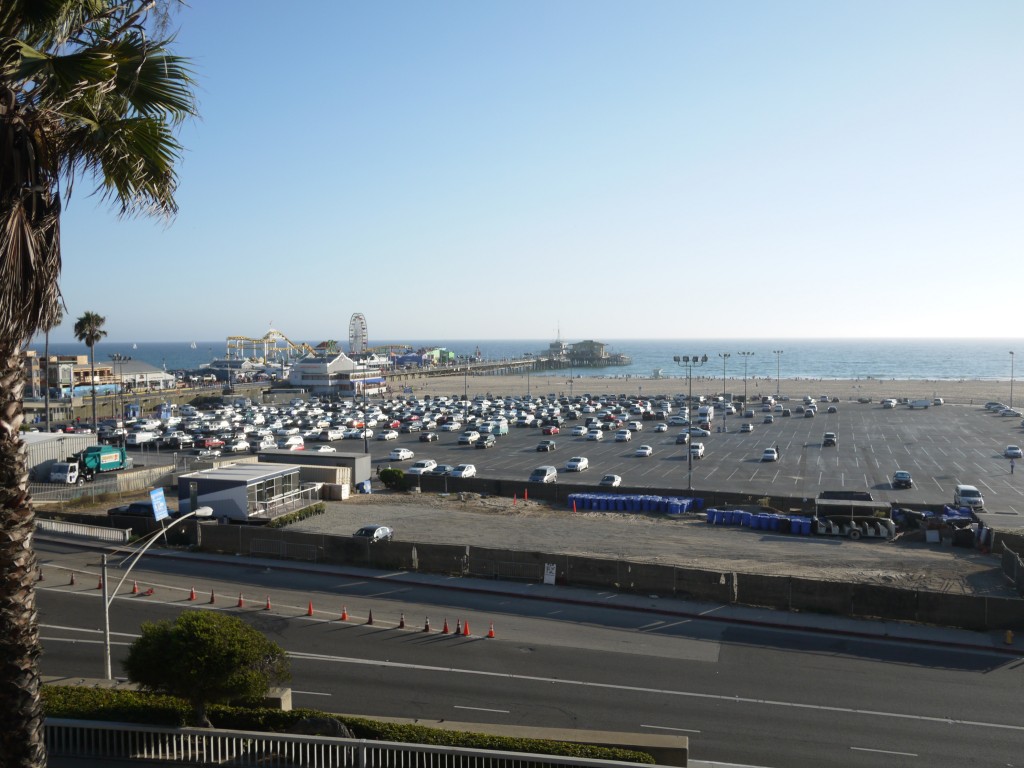 As we drove to Santa Monica, Dave and I both kept singing the line to that old Sheryl Crow song "All I wanna do is have some fun, until the sun comes up over Santa Monica Blvd."  Anyway, we must have sung it more than we realized, because several days later, we heard Luie singing it to himself in the backseat.  This photo is the view from the park above.  We parked and walked down to the pier.  You can see that it is like a mini amusement park on the pier.  There are rides, concessions, shops, restaurants and more.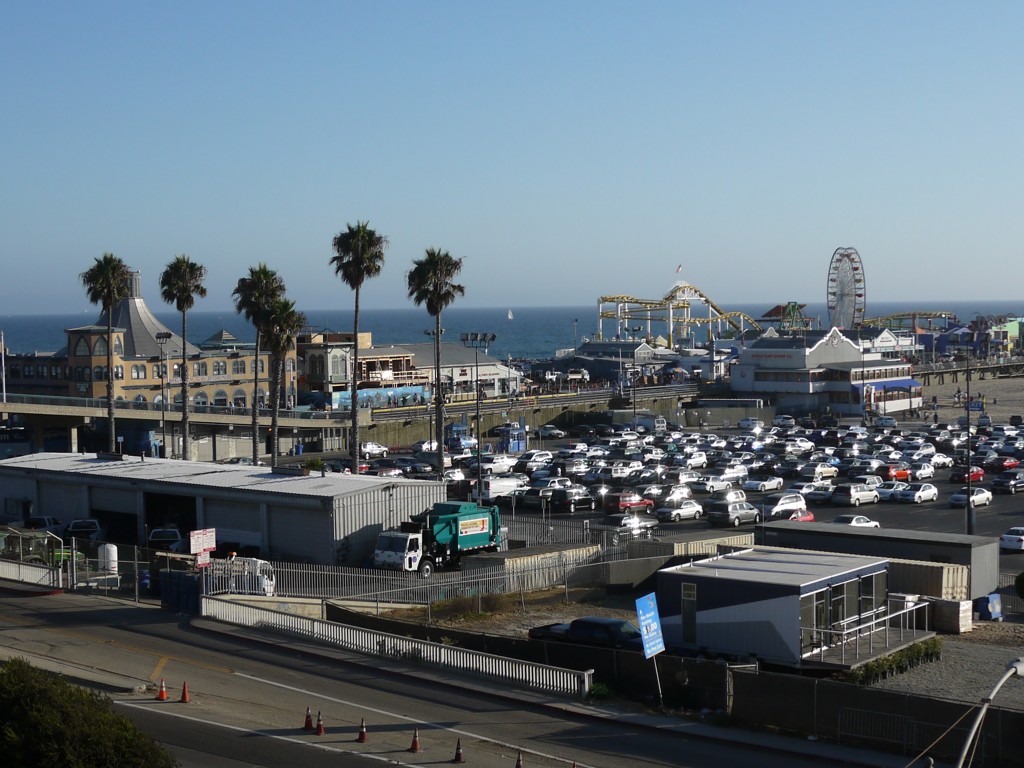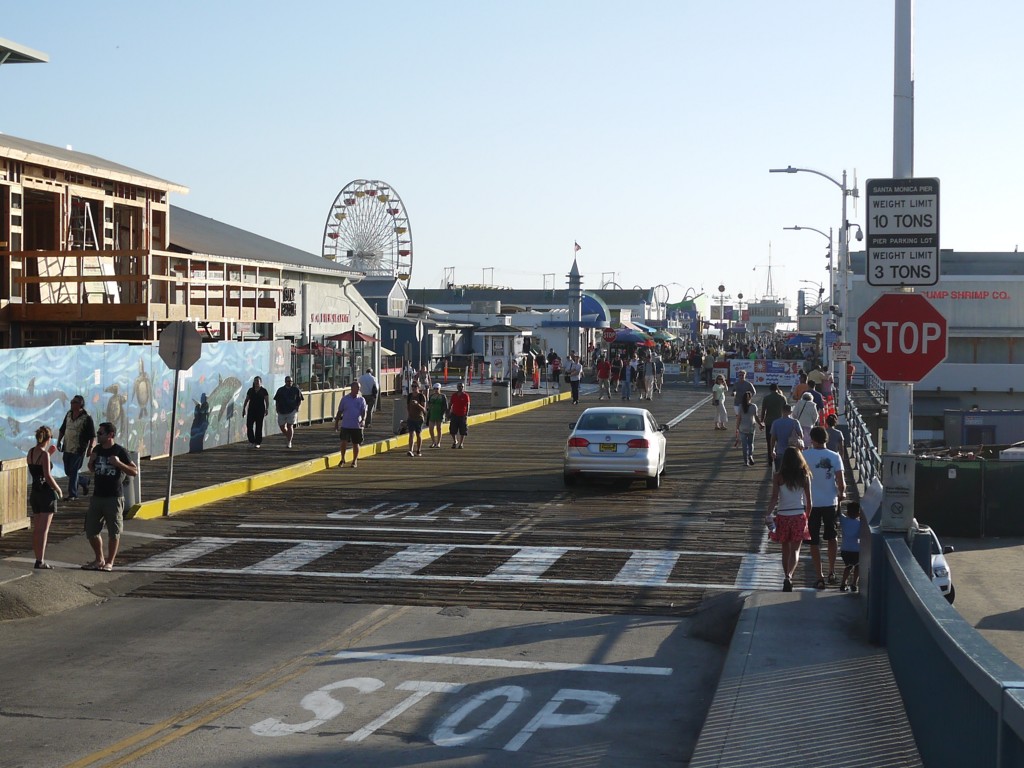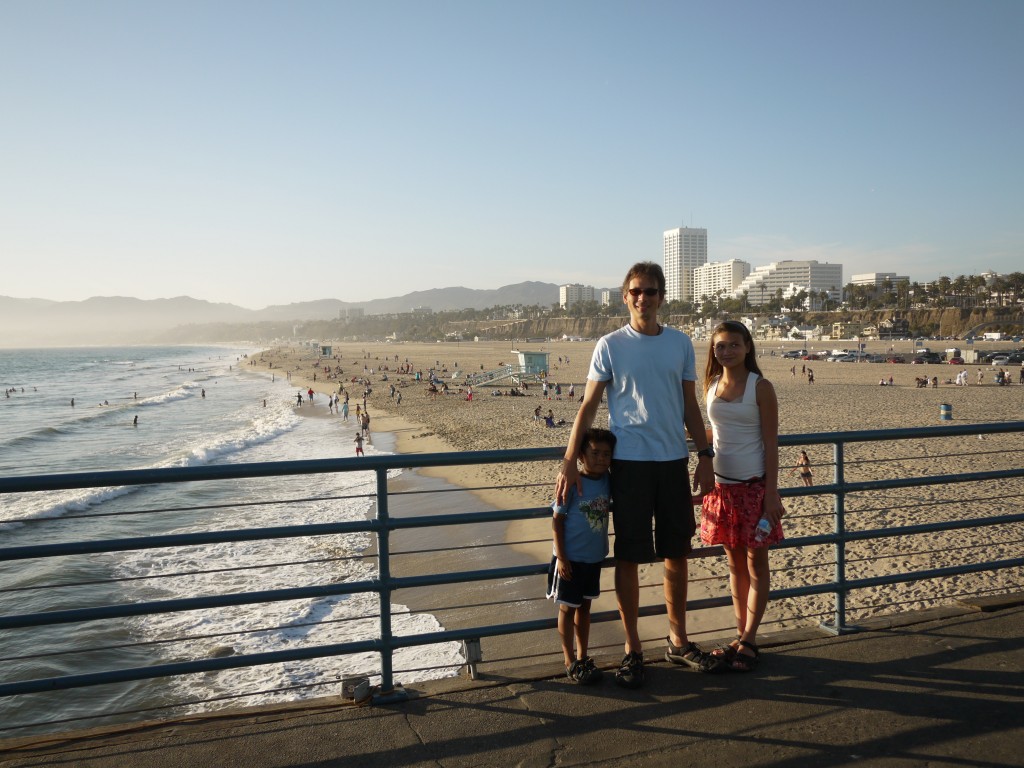 The drive to Santa Monica took more than twice as long as we expected.  We  are still not used to the traffic.  We only drove through Santa Monica to get to the pier.  But the town actually looked quite charming and it would have been nice to walk around and get a better flavor.  We saw cute boutiques, and interesting restaurants.  But our goal was the Santa Monica Pier.  Check out that amazing view!  Even with the crowds, the traffic, the noise and chaos, the ocean is salve for the soul.  The waves, the sand, the salty air.  It is easy to see why it is so crowded.  Few things in life affect me like the ocean.
VENICE BEACH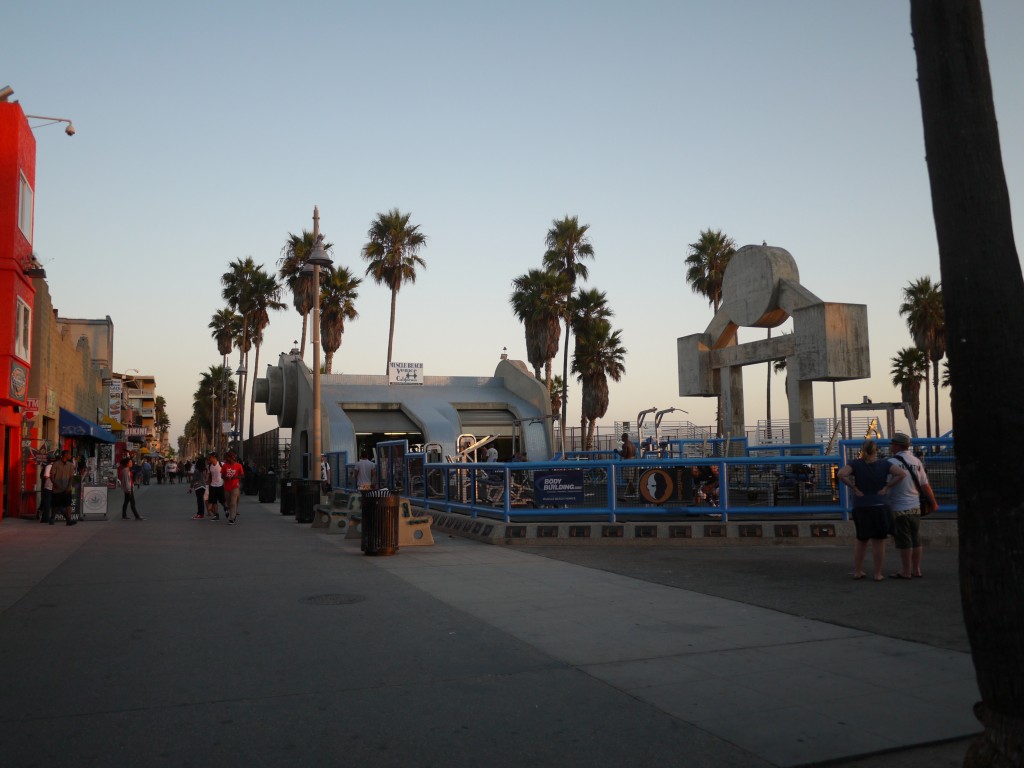 Our next stop a little further south was Venice Beach.  We were in a hurry to get there before sunset, and we just made it.  This is the area where the muscle men work out.  Sadly, there was only one man there at that time in the evening.  It would have been fun to have some greased up muscle men photos on the blog, but that's the way it goes.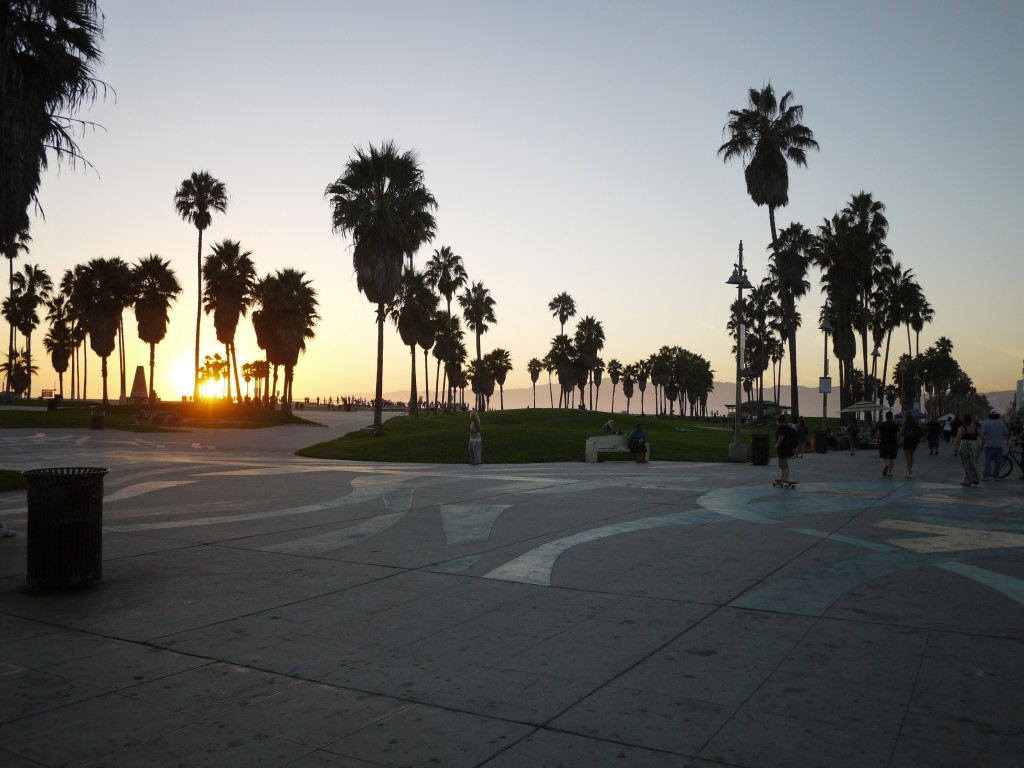 OK, check it out.  An ocean sunset with palm trees and a balmy breeze.  Who needs greased up muscle men?  I am completely satisfied!
At least that is the story that I am telling Dave, LOL.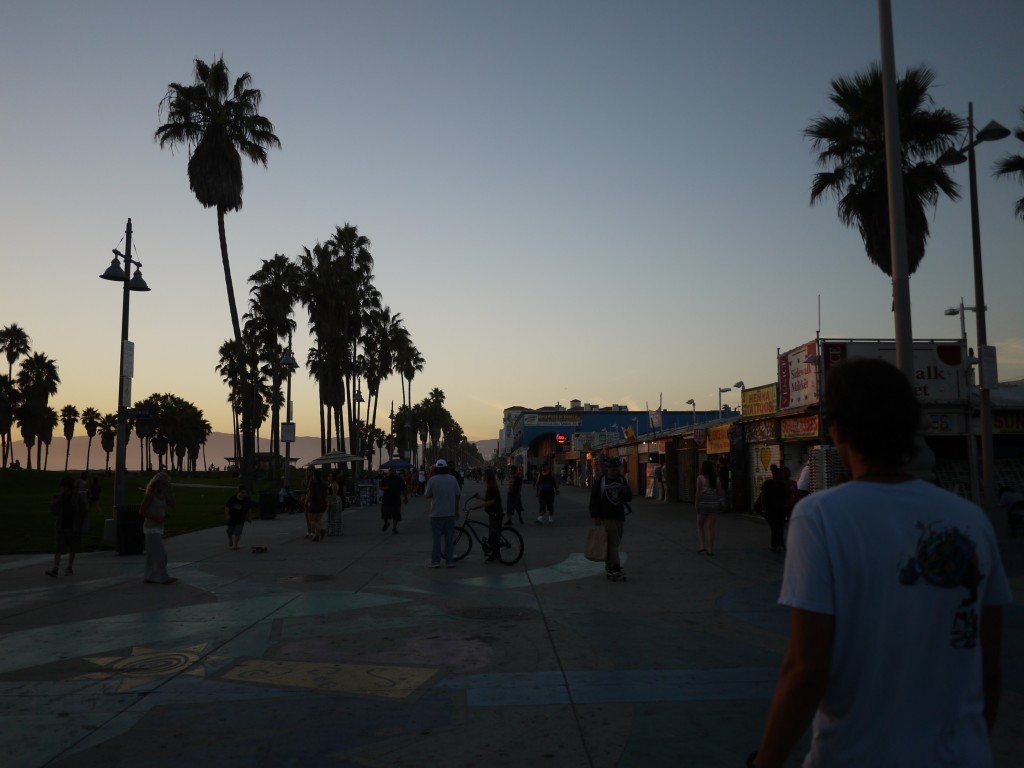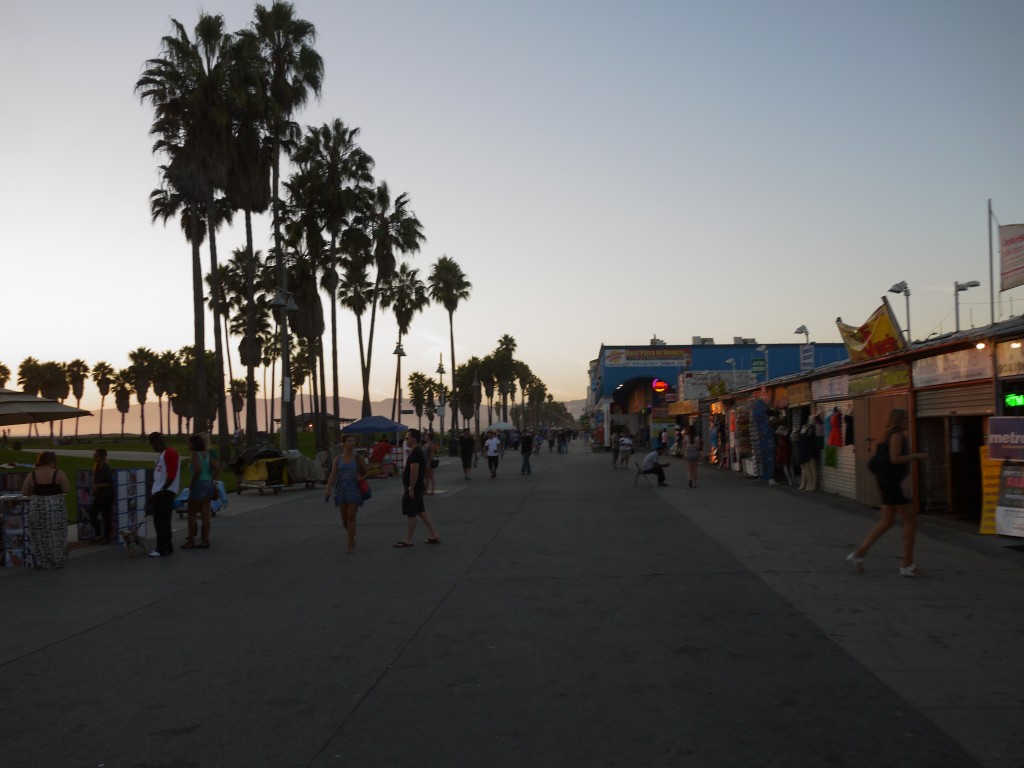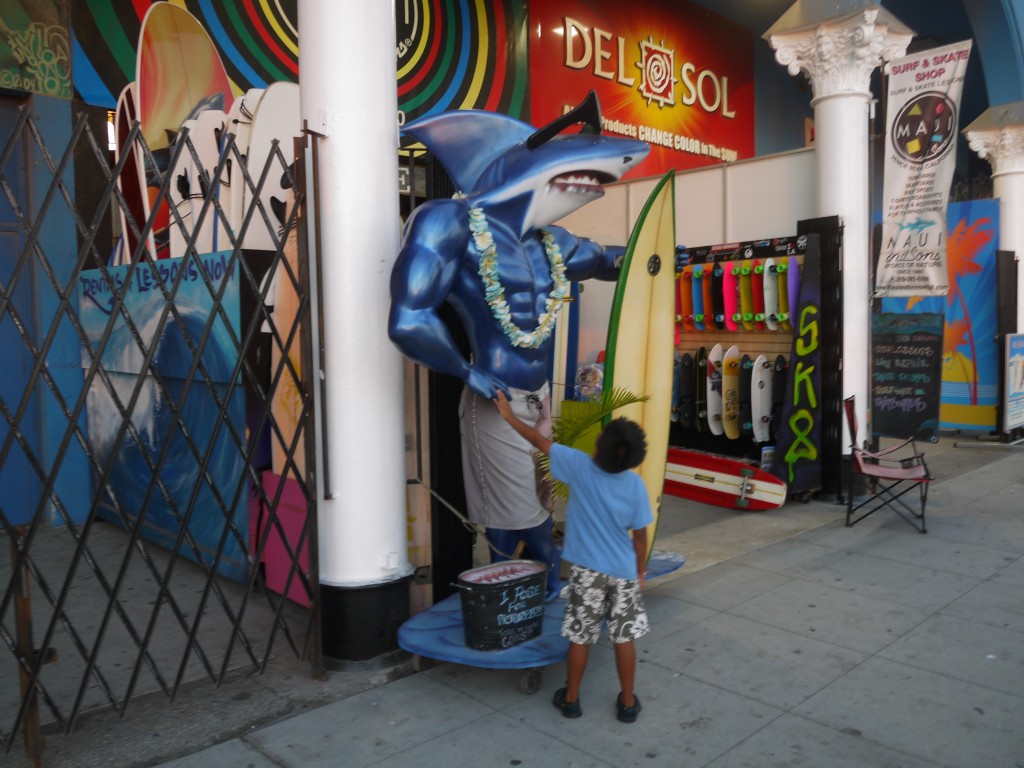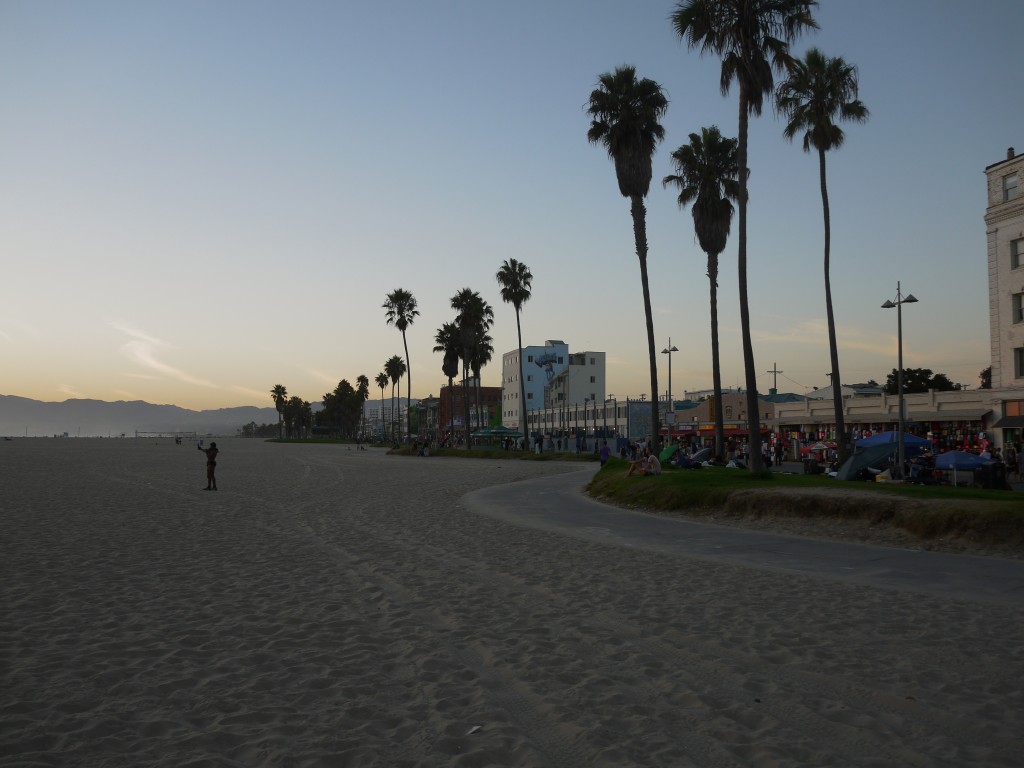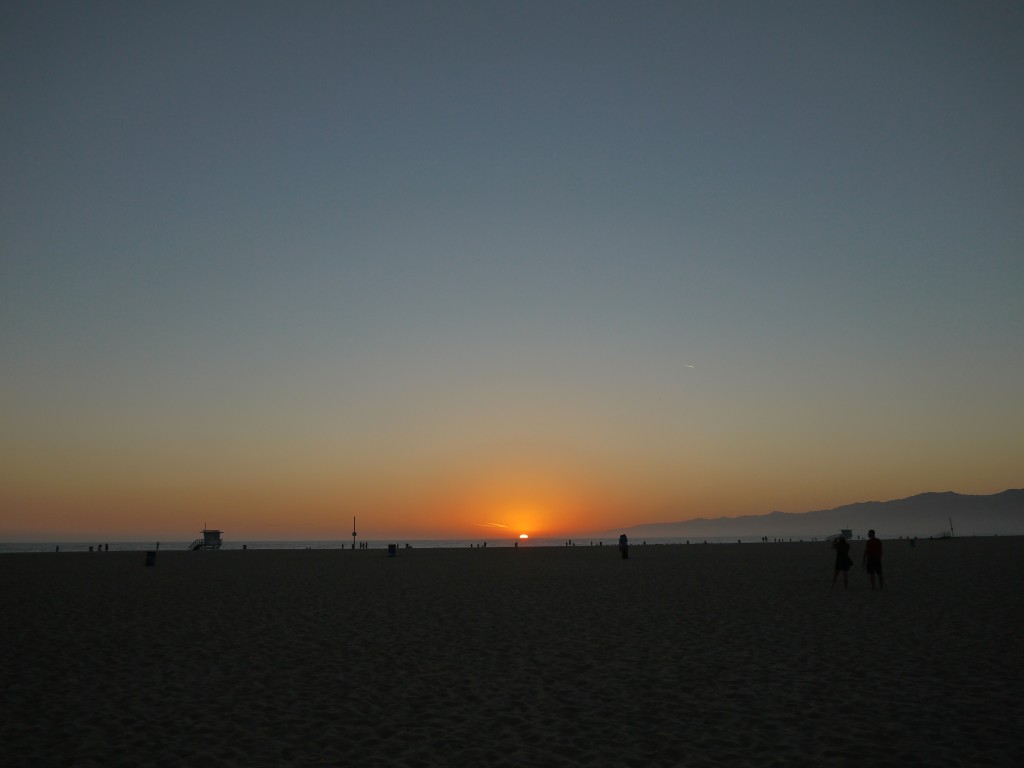 Ah yes! the ocean and the sunset.  Sometimes a small miracle is in front of you and before your realize it, it is gone.
"The ocean stirs the heart, inspires the imagination and brings eternal joy to the soul." – Wyland