We're back!
I had mixed feelings about returning to the U.S.  I was quite apprehensive about leaving the lifestyle we grew to love.  So I was surprised by the feeling of comfort and ease I had even just in the Chicago airport.  When going through customs, we were able to joke with the agent checking our passports.  Such a simple little thing like joking around, but I hadn't realized that when you don't speak the language of the country, little things like that are not possible and get missed.
Some things we love about being back in the USA!
Easy to call friends and family (Straight Talk, cell service)
So easy to meet people and have a friendly chat (even in the grocery store)
The roads are so big and wide!
Parking lots are big, easy, and free!
Cheap gas, seriously
Costco, oh how I missed you ($15 for 1.5L of coconut oil, can't get enough!)
Not having to bag our own groceries (it seems like we are getting full service)
But, the best thing about being back is seeing family and friends!
We are now at the beginning of our U.S. road trip.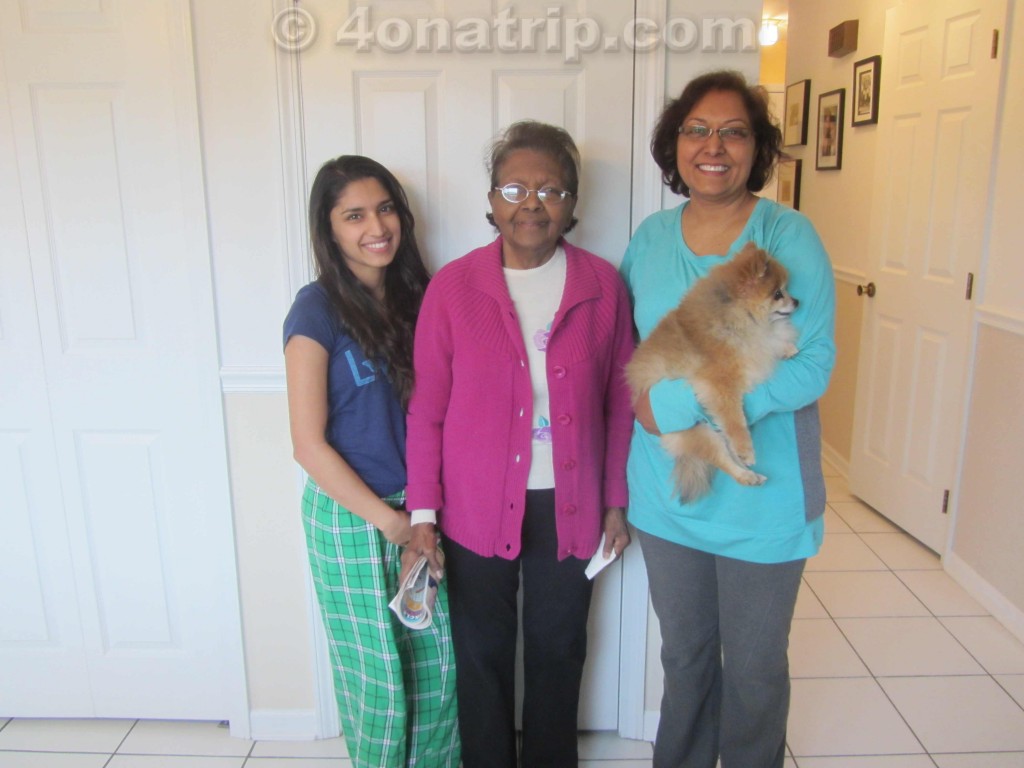 Our first stop was to pick up our dog, Kona, and visit with our wonderful friends who have been taking care of him.  We cannot thank them enough for including Kona in their family and loving him as much as he loved them!
We sure missed that little dog.  The whole family had to take turns loving up on him.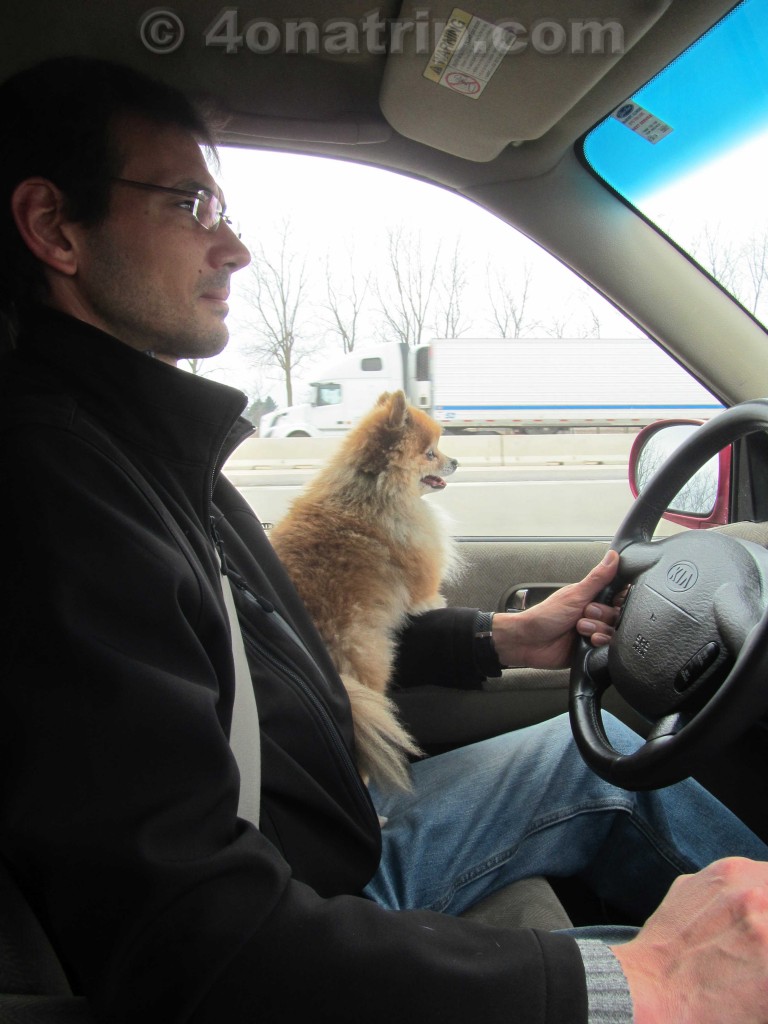 Then, road trip to Grandma's house!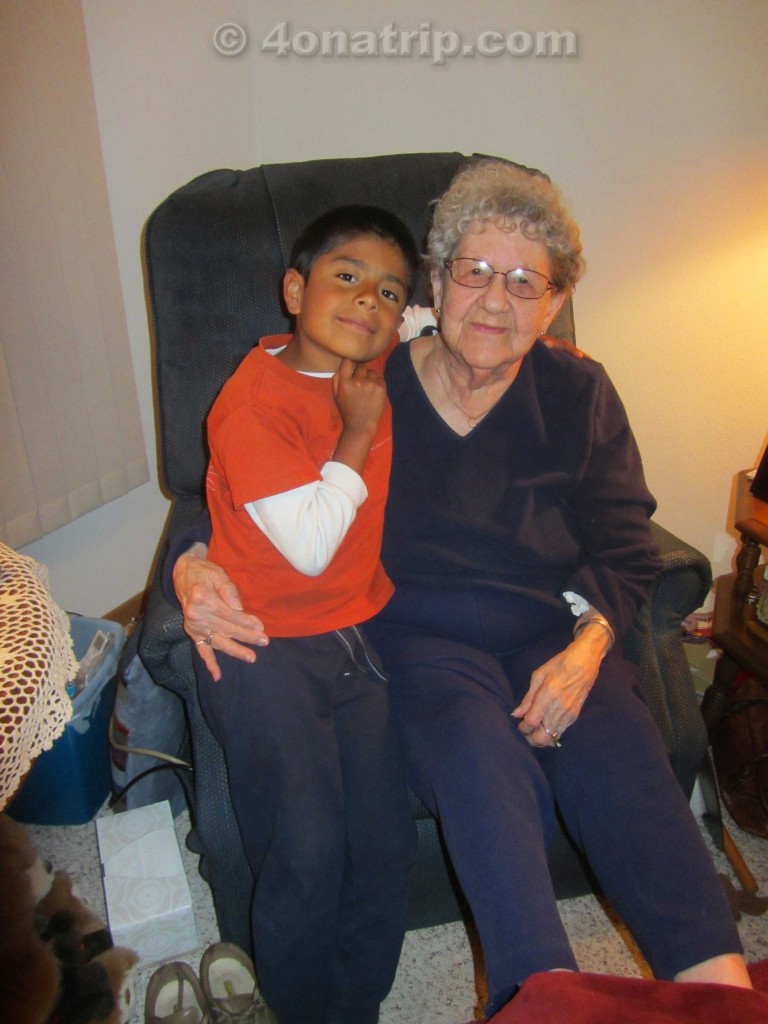 My sweet, kind-hearted, always-optimistic grandma is 91 years old and as beautiful as ever.  I cannot even express how good it was to see her again and to hear her laugh.  Her easy laugh is one of my favorite childhood memories.  And we even got a lesson in optimism from her.  As Dave and I were worrying out loud if our van was going to make it over the next 2000 miles, grandma piped up and said, "That is not what you say, you say Of course the van is going to make it just fine!"
Oh grandma, you are the BEST!  I am still learning from your example.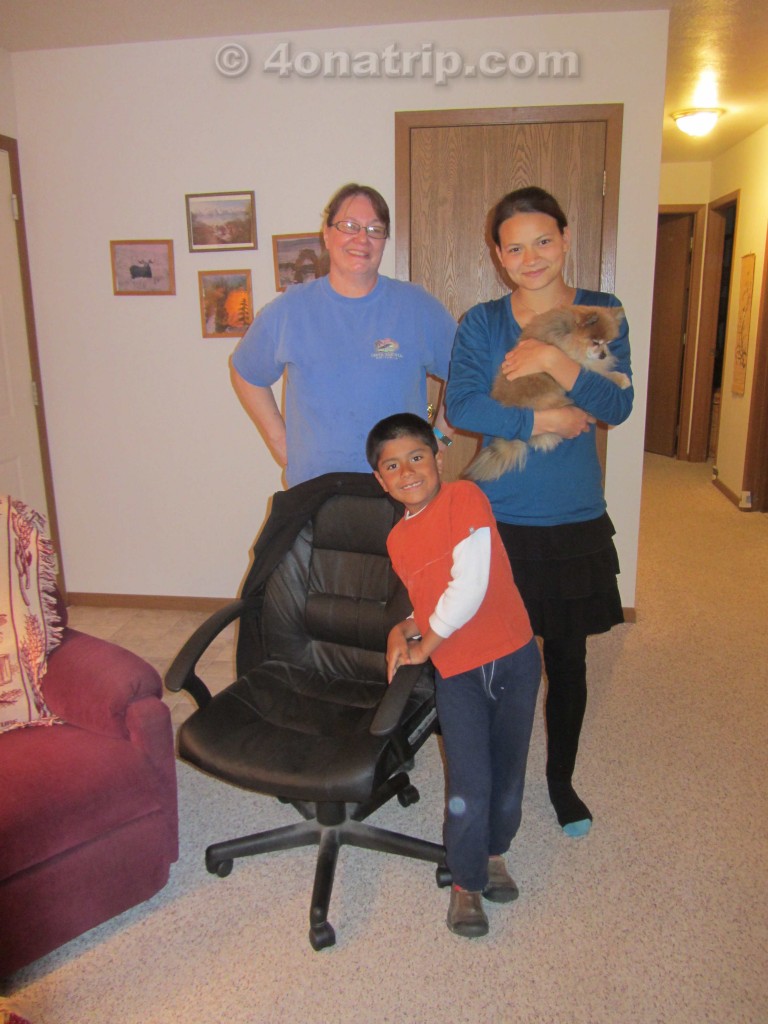 We also had a chance to visit with Mary and Dottie.  We laughed about Dave wanting to push the camper over a cliff and stinky cheese.  We talked about health, languages, countries, and food.  Dottie asked about the castle we visited in Switzerland.  She remembered more about it than we did!  That is one reason why I love blogging and it's power to keep us connected.  We had such a great time reminiscing, telling stories, and laughing.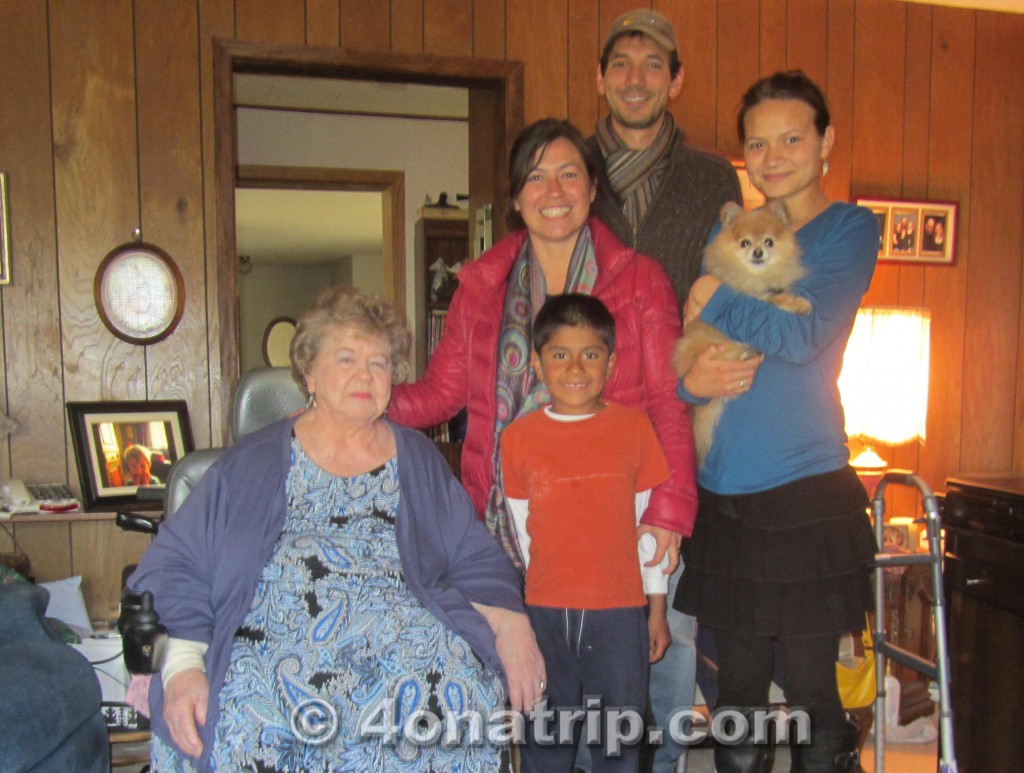 And so it feels pretty good to be back in the USA!
There are many wonderful and important reasons to travel.  I never realized before that coming back home is also wonderful and important!
Our road trip will continue for about 4000 more miles.  We will be stopping and visiting more family along the way.  Next stop, sunny Texas.