Arches National Park in Utah
Arches National Park is located just north of Moab, Utah, near the states eastern border. As you drive or hike through the park you notice dramatic changes in the landscape.  The large towering formations and arches are  mostly made from red sandstone.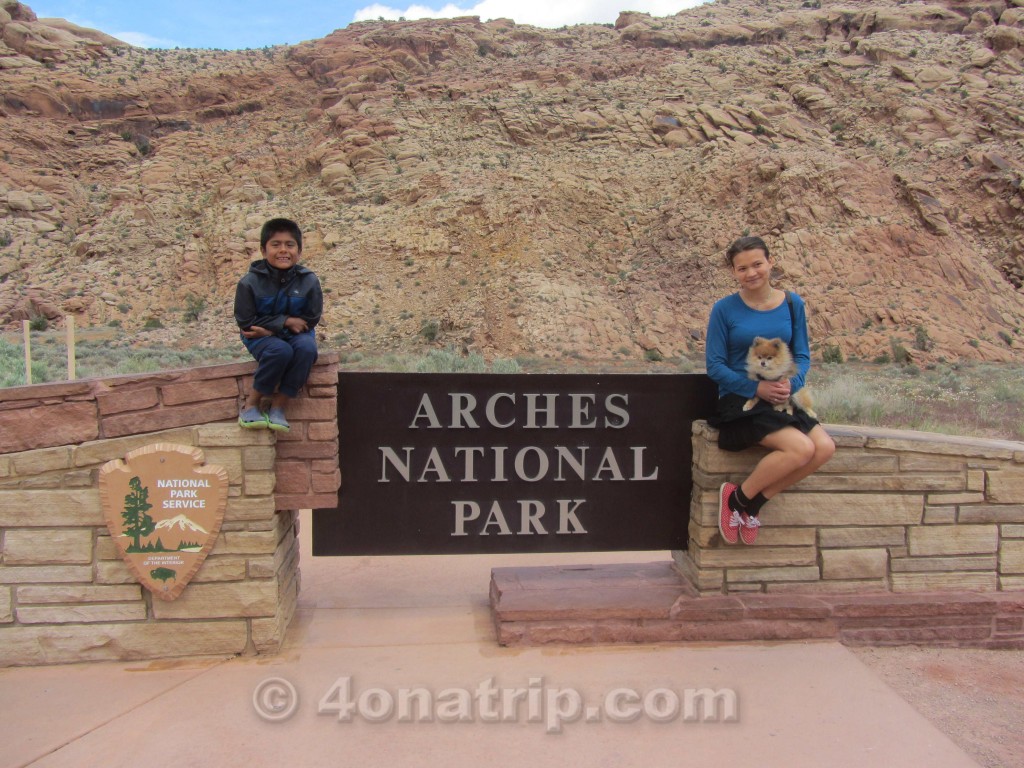 There are over 2000 documented arches in the park.  Forty-three arches have collapsed since 1977.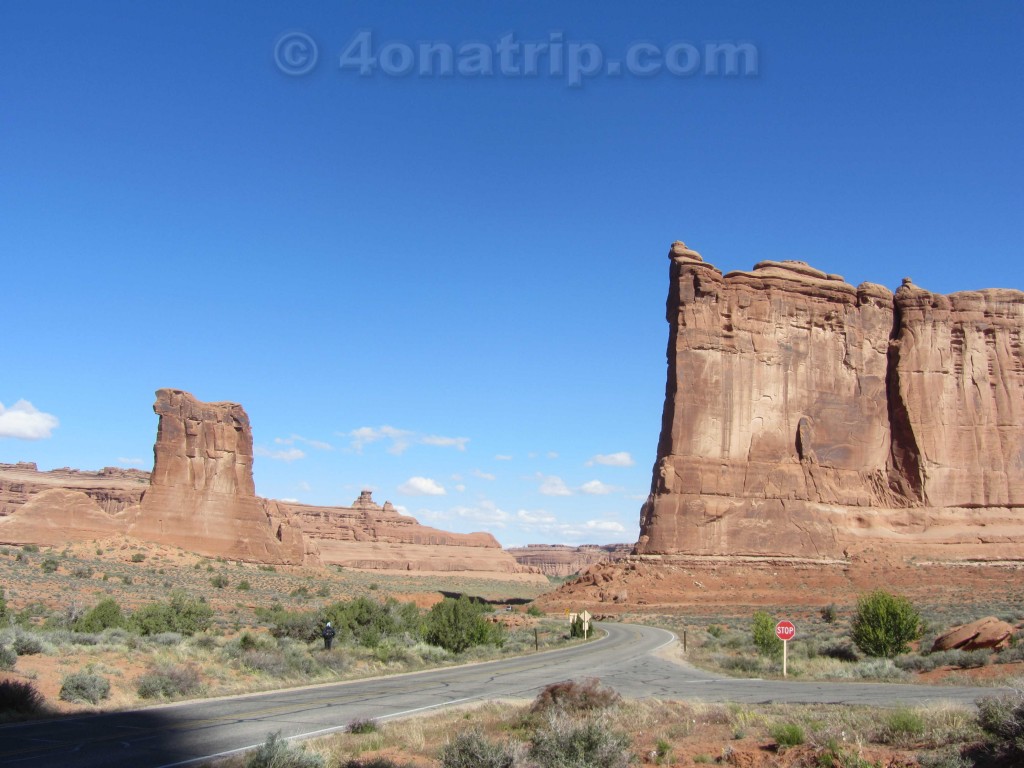 The photo above shows the massive and impressive Tower of Babel on the right side.  Sheep rock is on the left and below, where you can see more detail.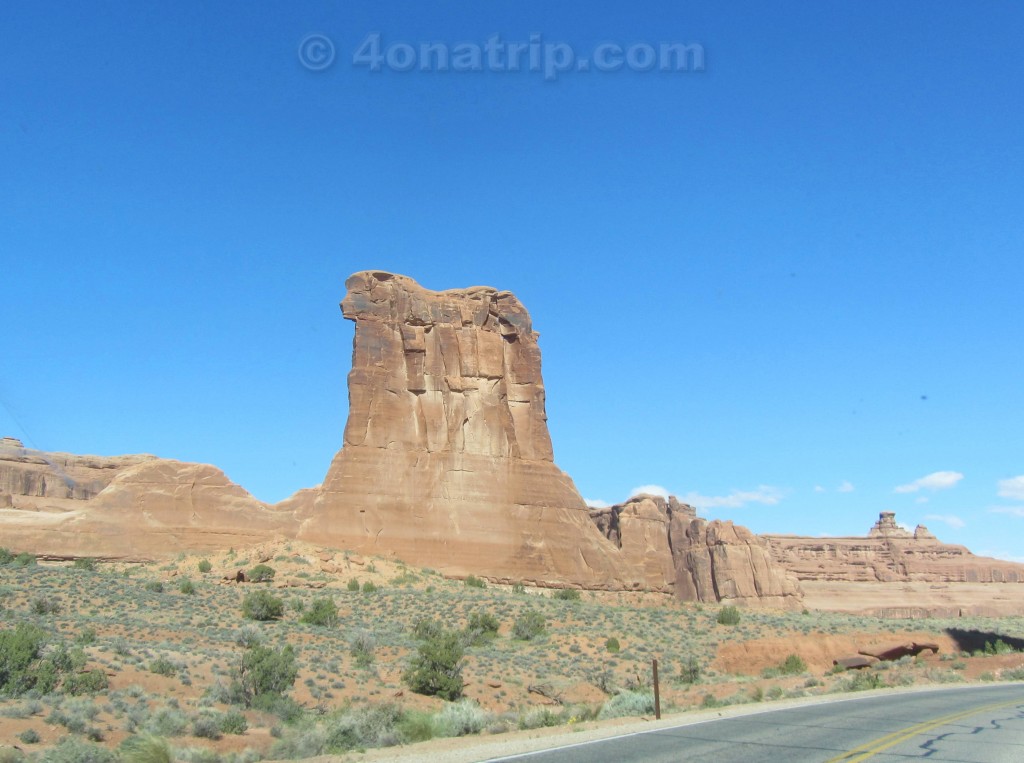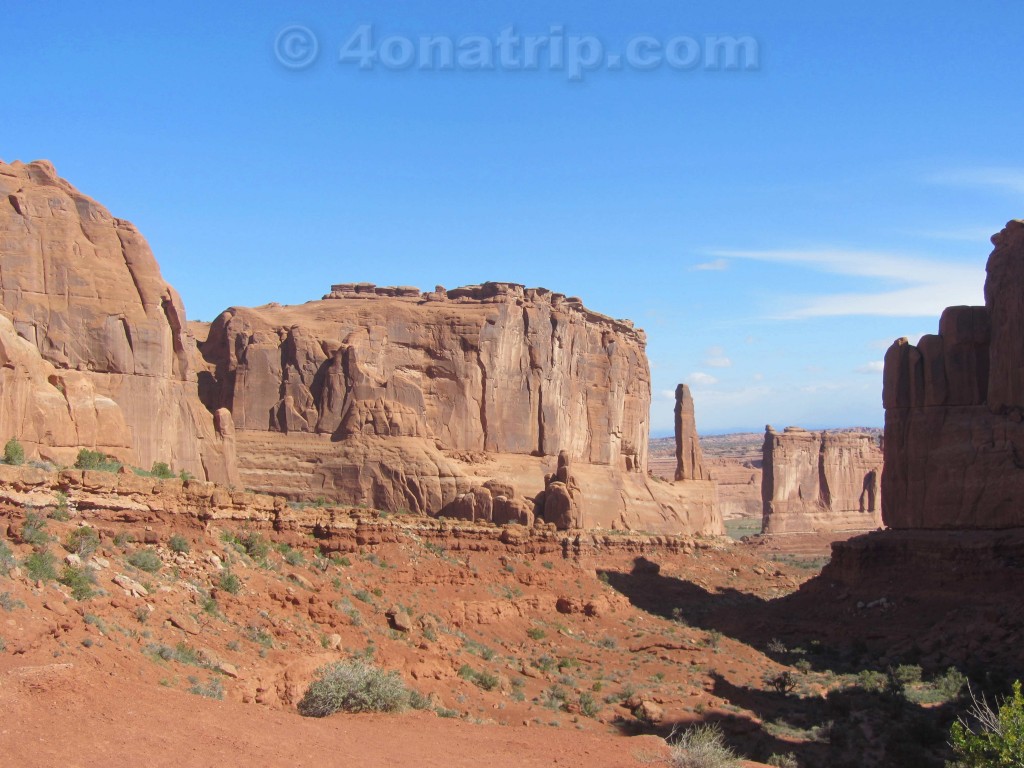 A little further up the road there is a pull off with a scenic overlook.  On this day, it was rather cool and windy, so we took some quick photos and continued on.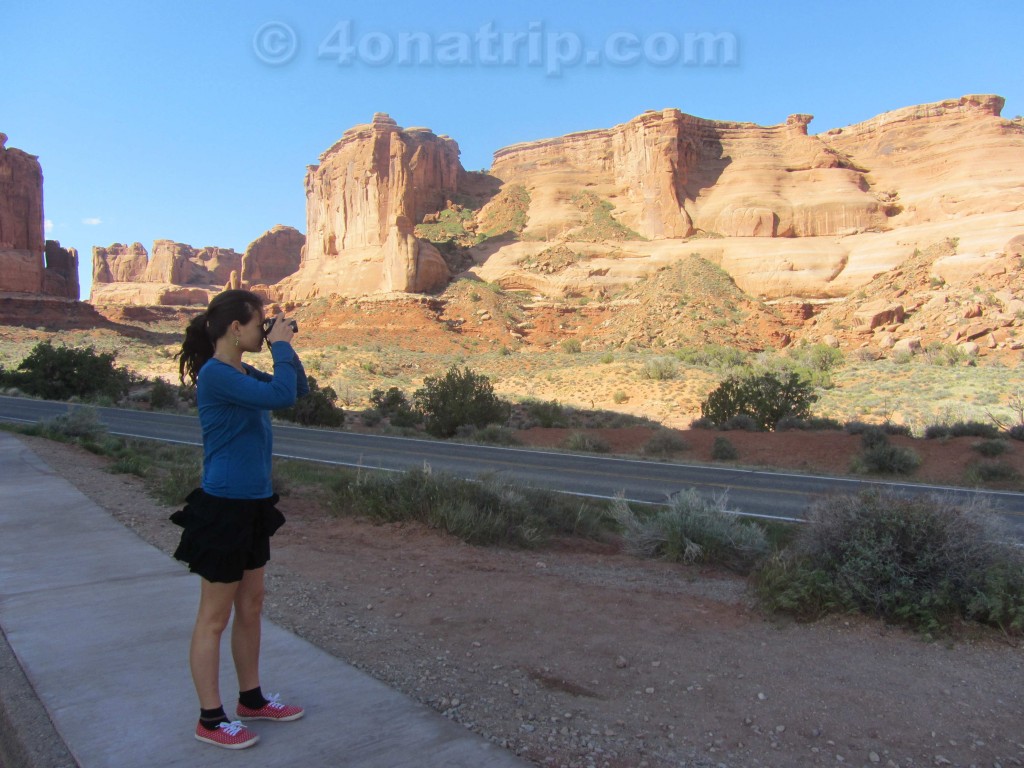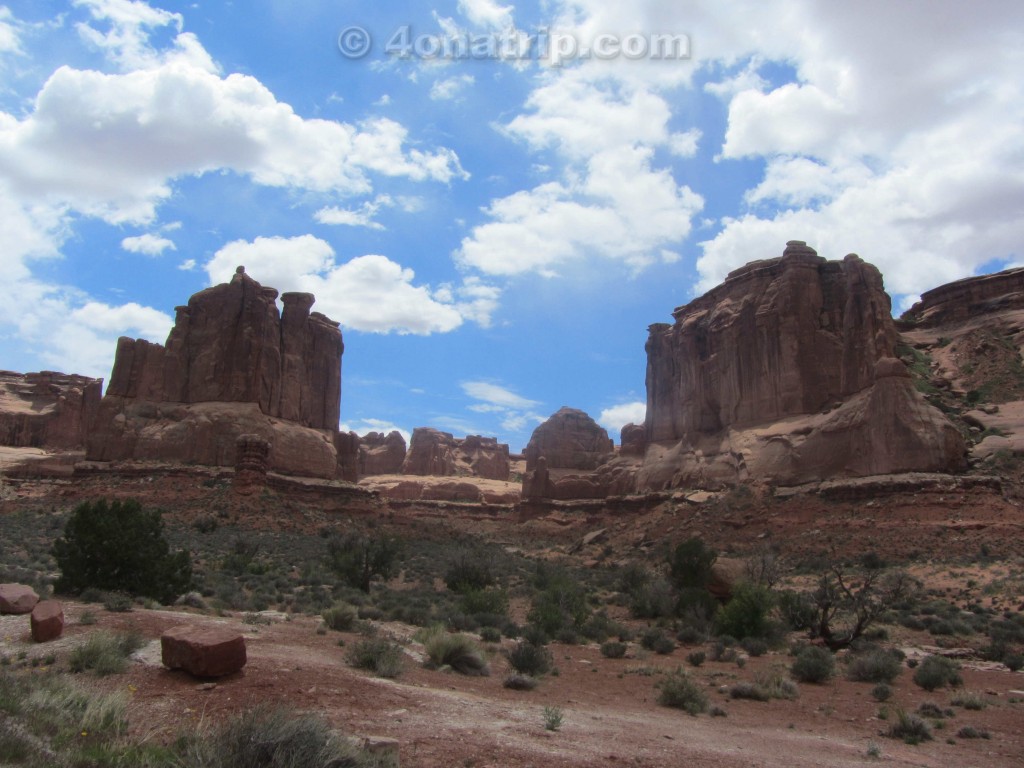 It is really hard to capture the grandness of these formations with photos.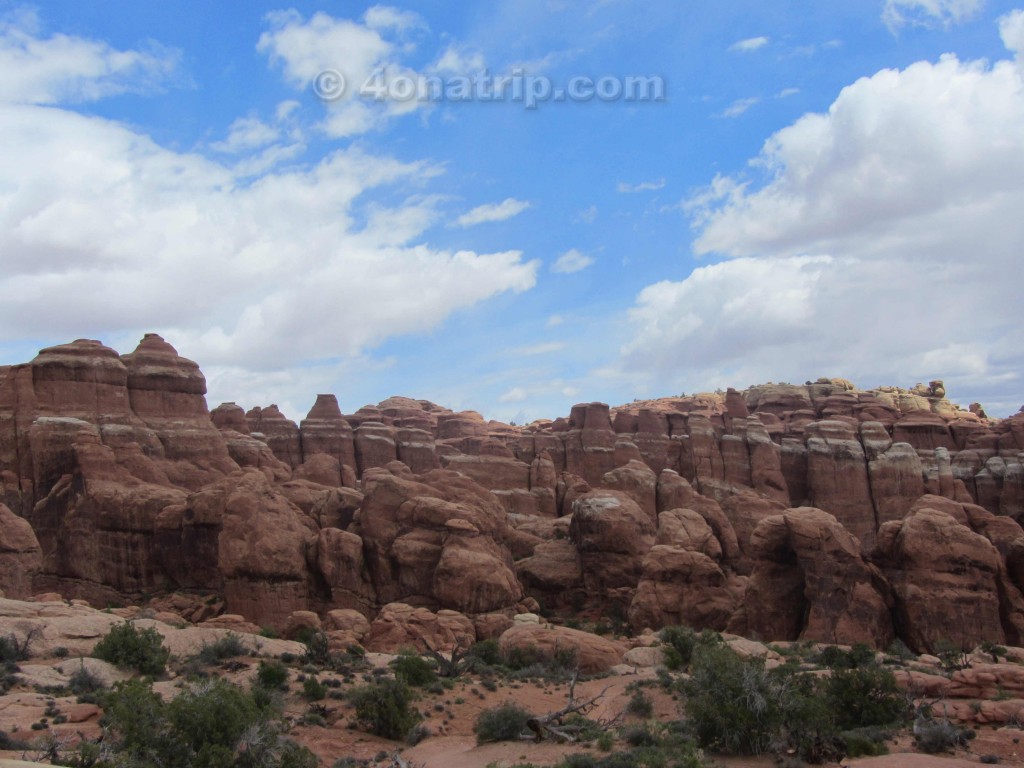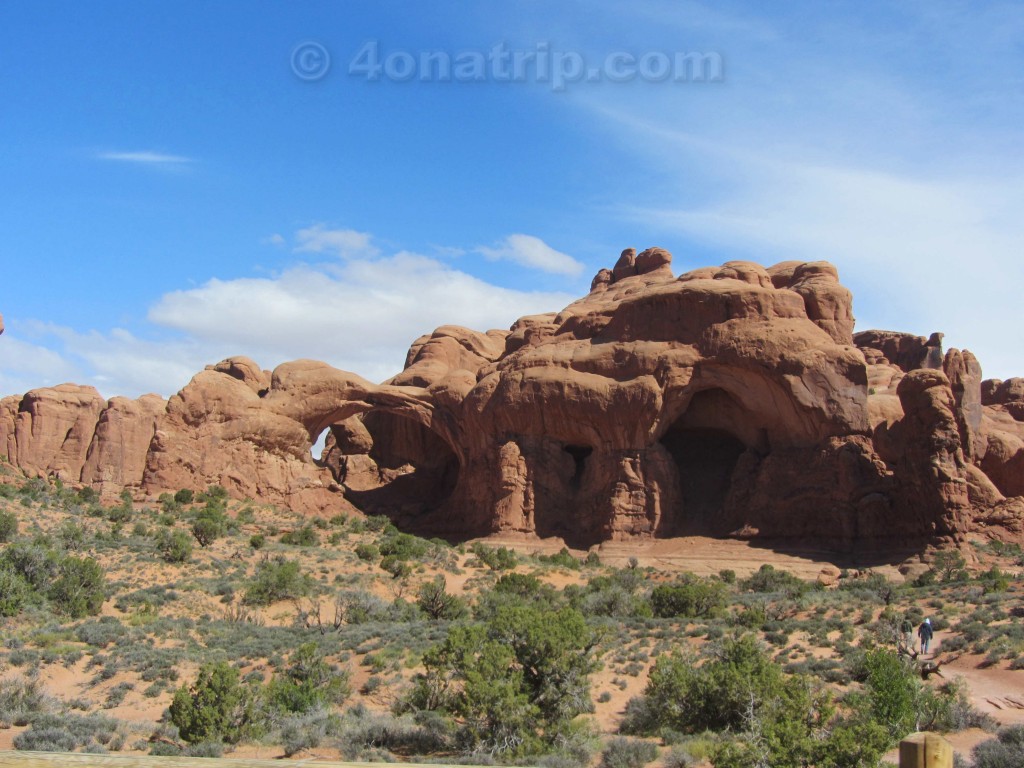 The photo above shows Double Arch on the left side.  Wish we would have had time to hike down to it for better photos, but we were trying to squeeze in as much as possible before we needed to hit the road again.  Arches National Park has many trails for hikers, bikers, and backpackers.  You could easily spend days or weeks exploring the area.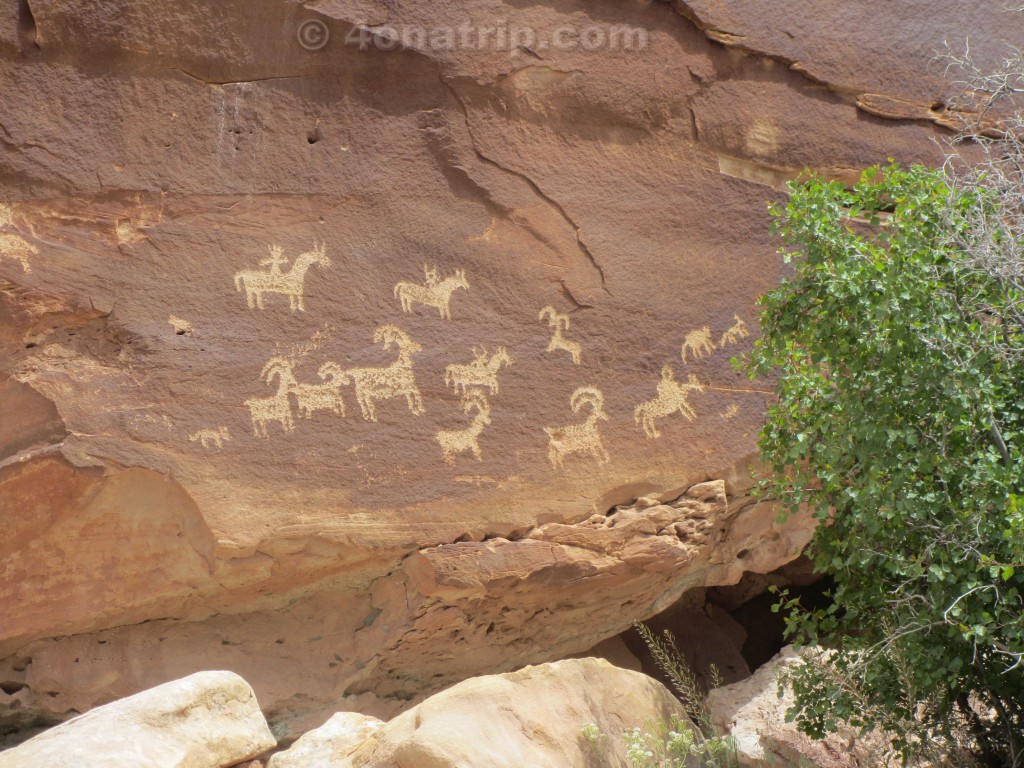 There is a 1.5 mile trail that takes you up to Delicate Arch, which is probably the most famous arch in the park.  Not far up the trail there is another little path that takes you down to some Native American petroglyphs chipped into the sandstone.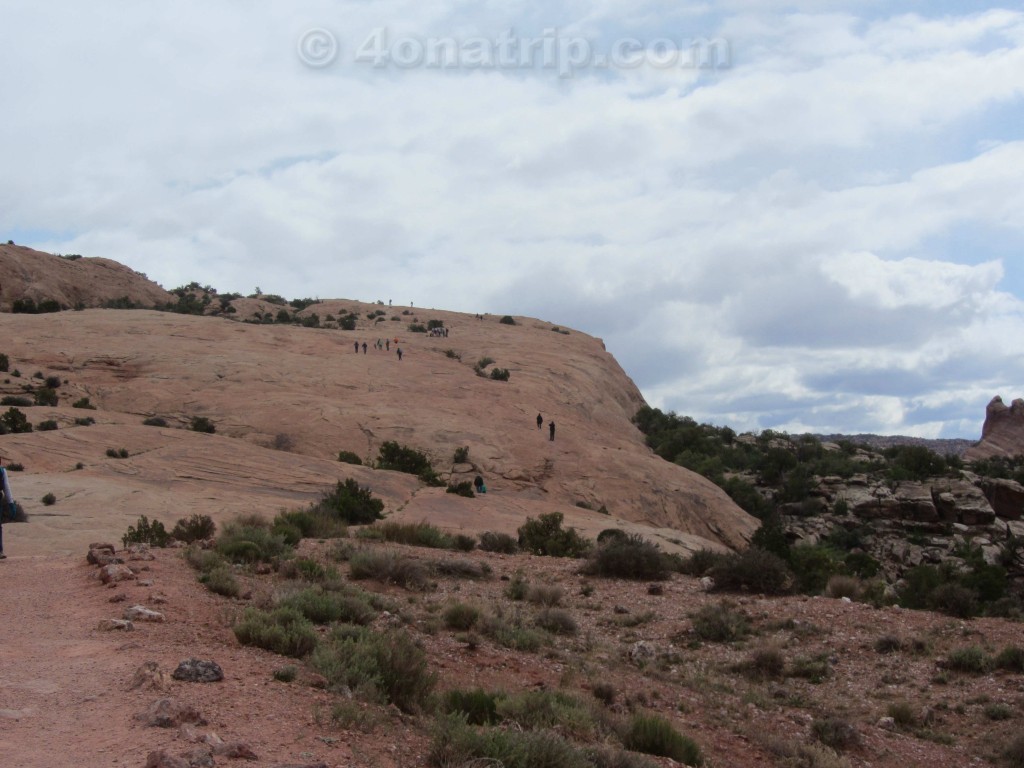 Above you can see people hiking the trail to Delicate Arch.  This section of the trail, over the rock, looks quite smooth, but fortunately it is not slippery.  The sandstone provides good grip so it is easy to maintain your footing.  We had cool weather on the day we hiked, but we still worked up a sweat and were glad to have water bottles.  My aunt Susan, told me how extremely important it is to have water bottles during the heat of the summer when temperatures can get near 100 degrees.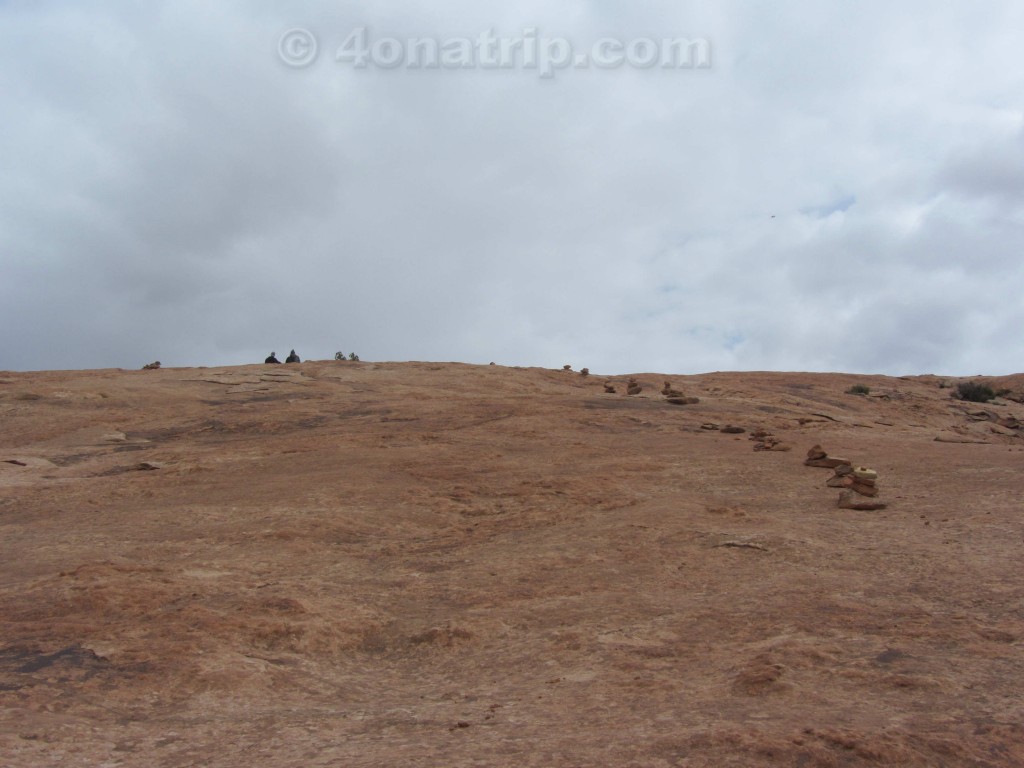 Rock cairns along the way, mark the trail, so no one will get lost.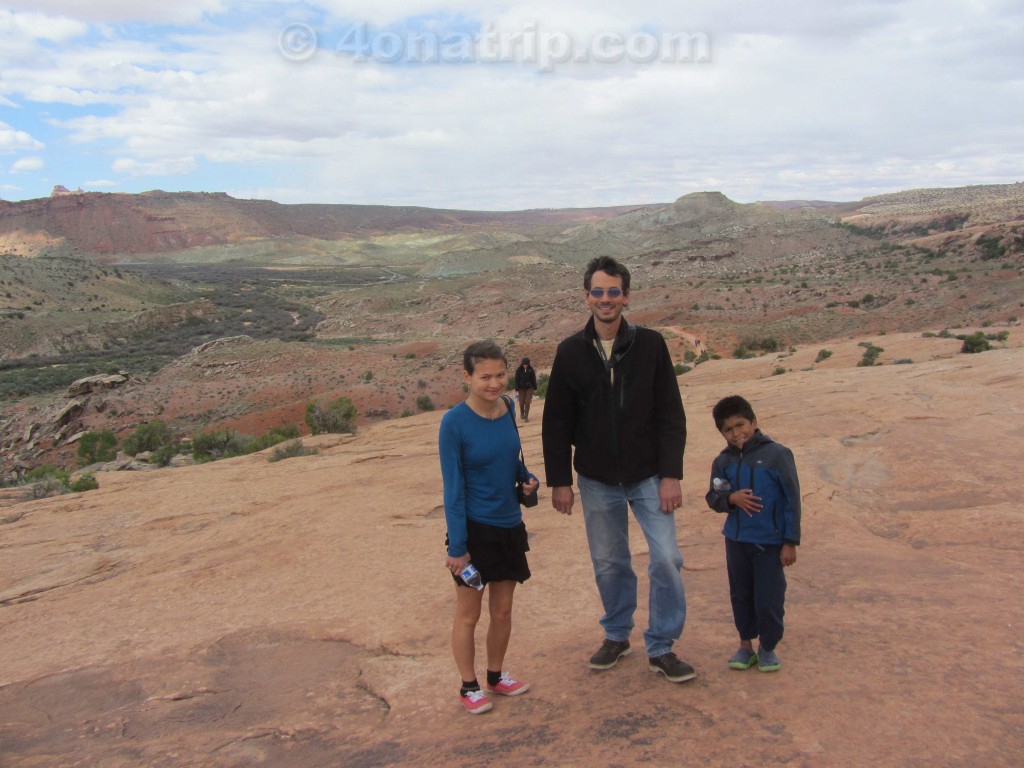 We take a moment to rest our legs and enjoy the view.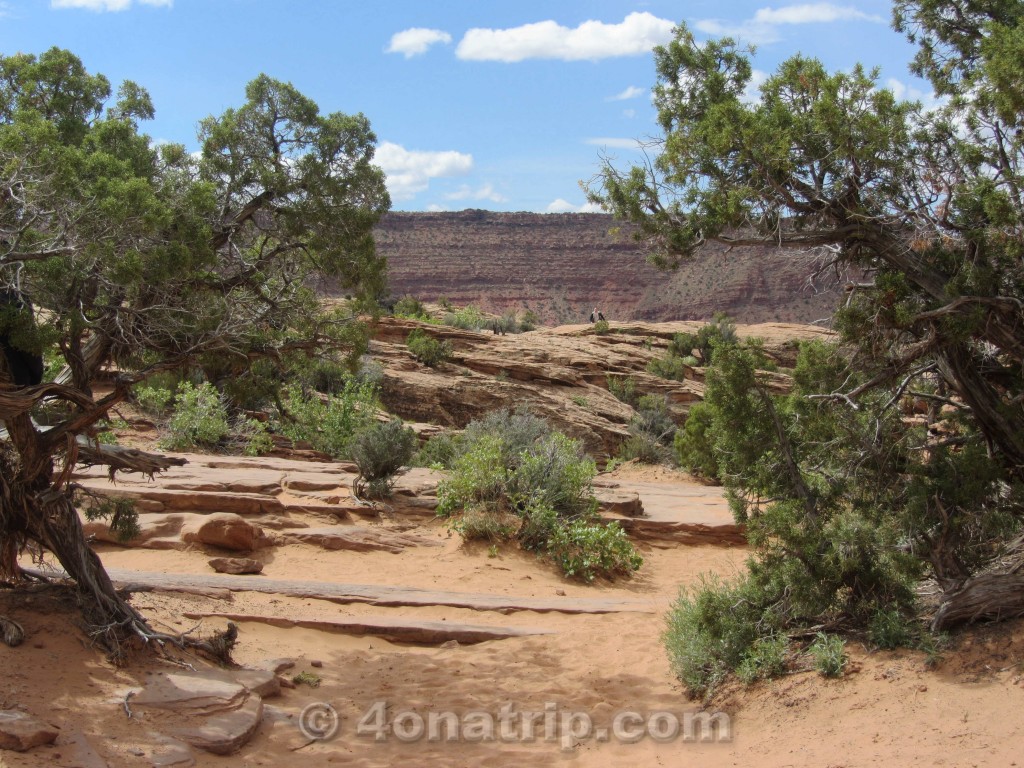 Once you get over the smooth rock, the landscape changes again.  Soft sand and green shrubs, but still no sign of Delicate Arch.  That is one thing about this trail, you have no idea how much farther you have to go until the last 50 yards when you see people lined up taking photos.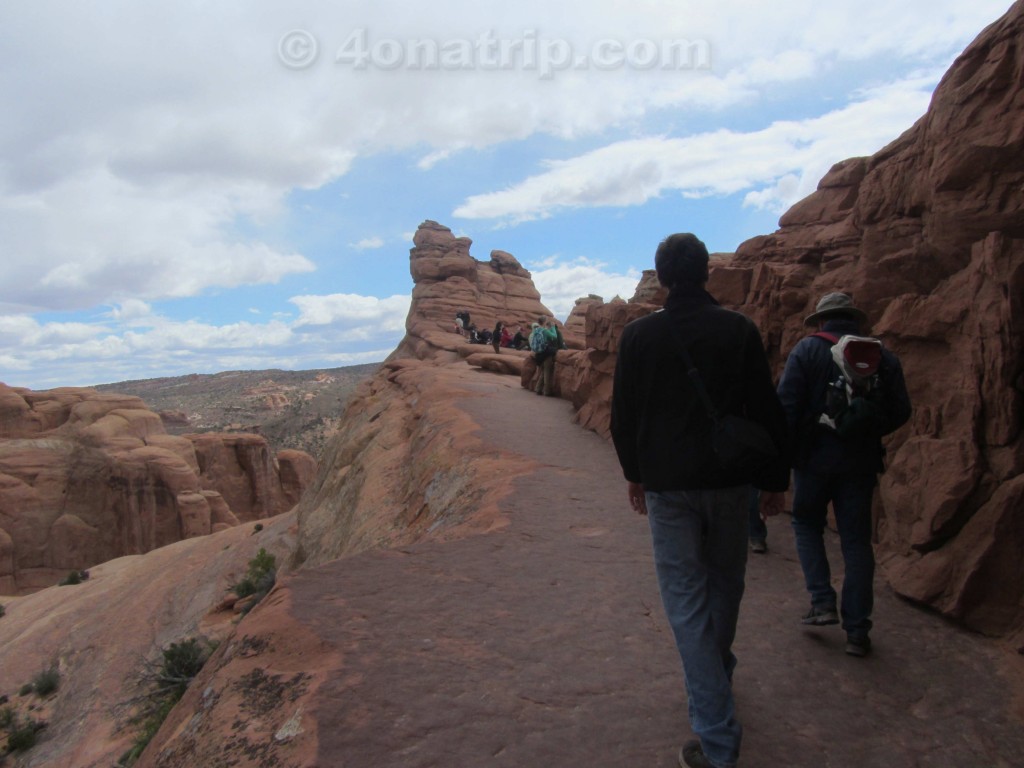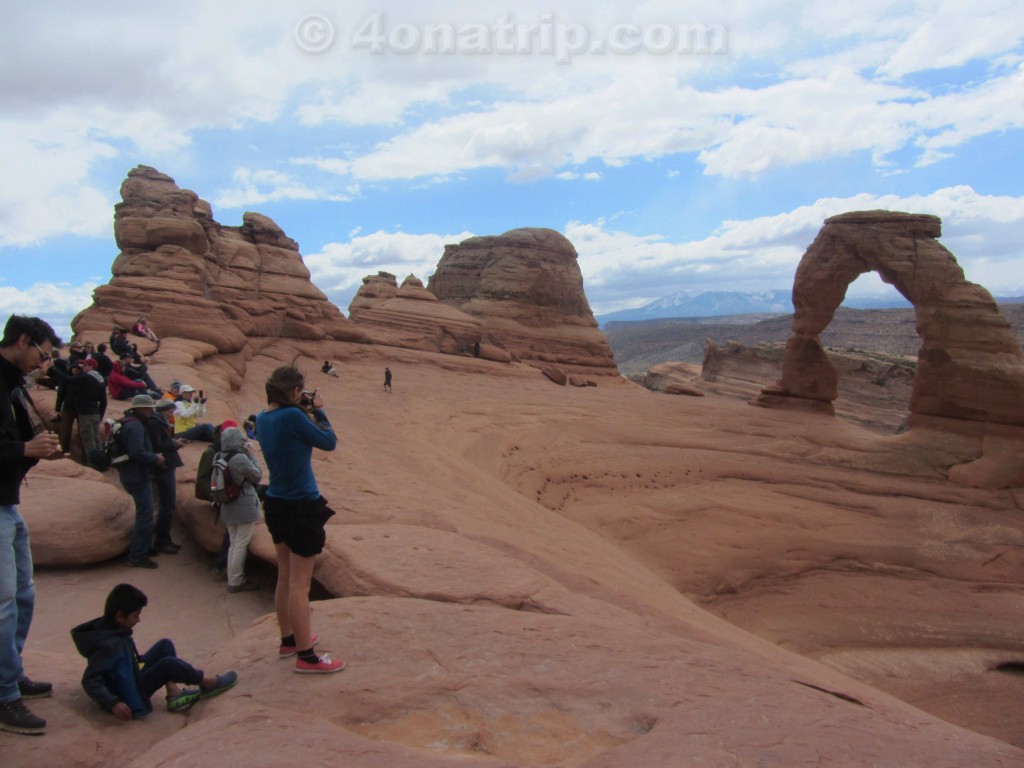 Ahhh, we made it!  It was totally worth the hike.  Stunning!  Although Luie may disagree.  His word was not stunning, but "Finally, I can sit down!"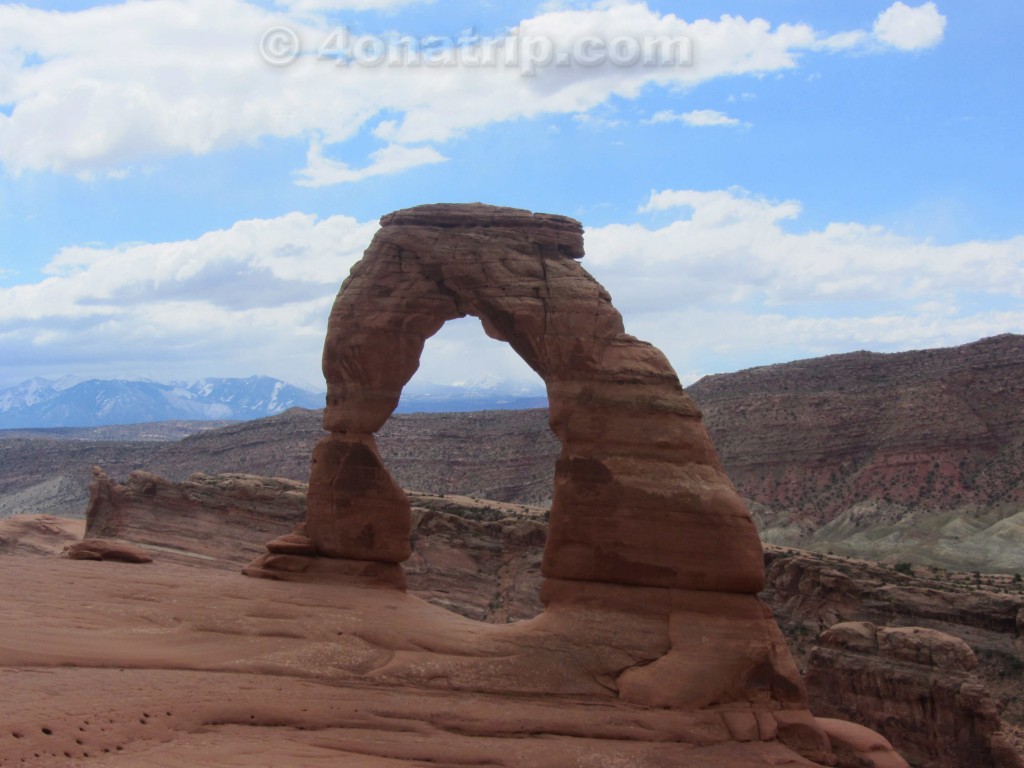 Spectacular isn't it!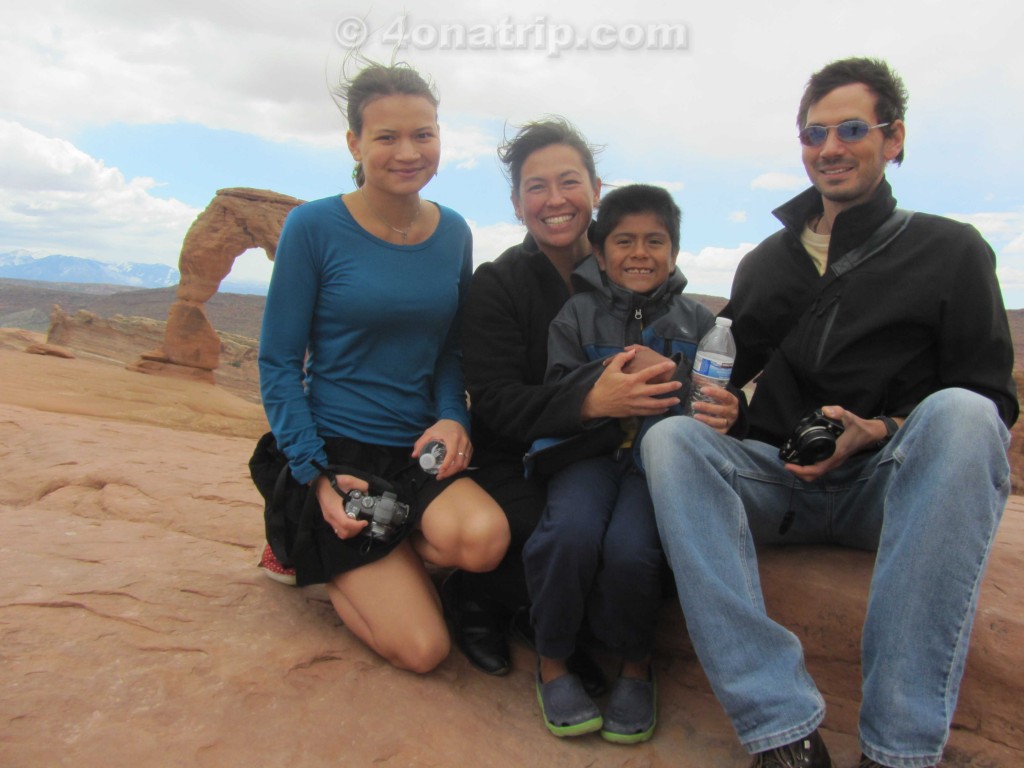 Seize the day