Grand Fun with the Grandparents
"Are we almost there YET?"  Luie asked for the 500th time in two days.
"Not yet, Luie.  Please stop asking, we will tell you when we are getting close, OK."
"I know, but I am just SO anxious to see Grandma and Grandpa!  Do you think they will notice how much I have grown?   I can't wait to go swimming with Grandpa Paul.  And I am going to pick grapefruit and help Grandma make juice.  And….and….and…."  Luie's enthusiasm could not be deferred.
At last the long awaited moment arrived and we were enveloped in hugs and laughter for a happy reunion.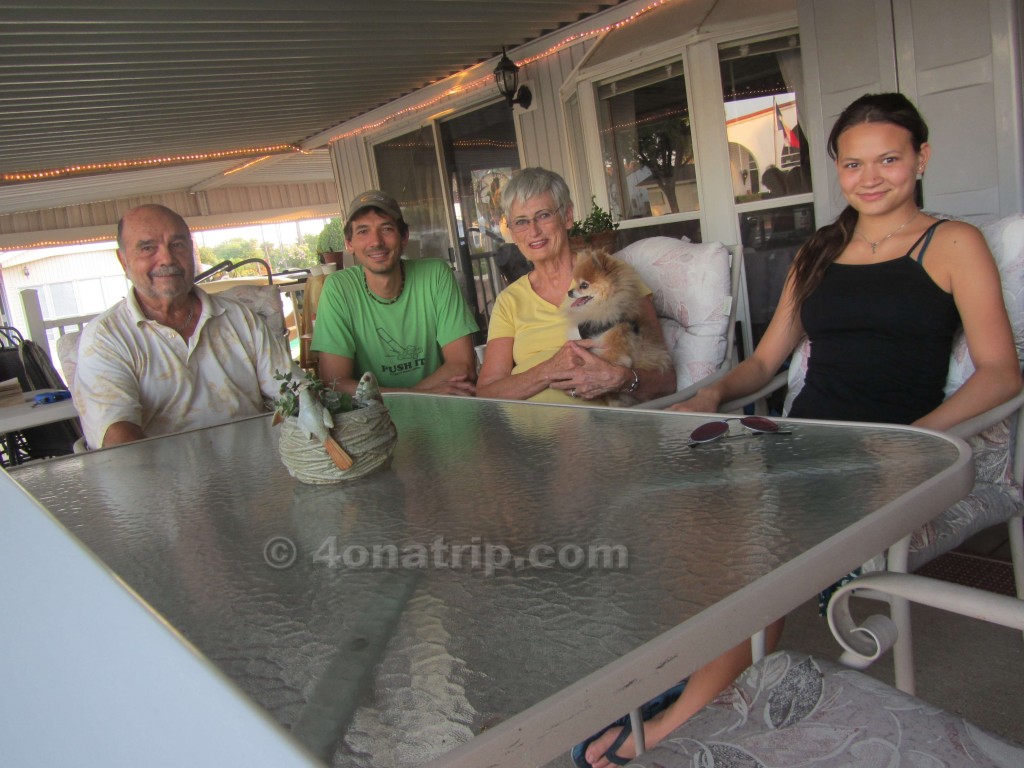 We have been noticing lately, a lot of similarities between our kids and grandma and grandpa.  Little things like mannerisms, facial expressions, or likes and dislikes.  Sometimes we call Luie, "Little Grandpa".  One time Luie even asked me to shave his head so he could look just like Grandpa Paul.  With Grandpa Paul and Luie, there are no strangers, only friends they haven't met yet. 🙂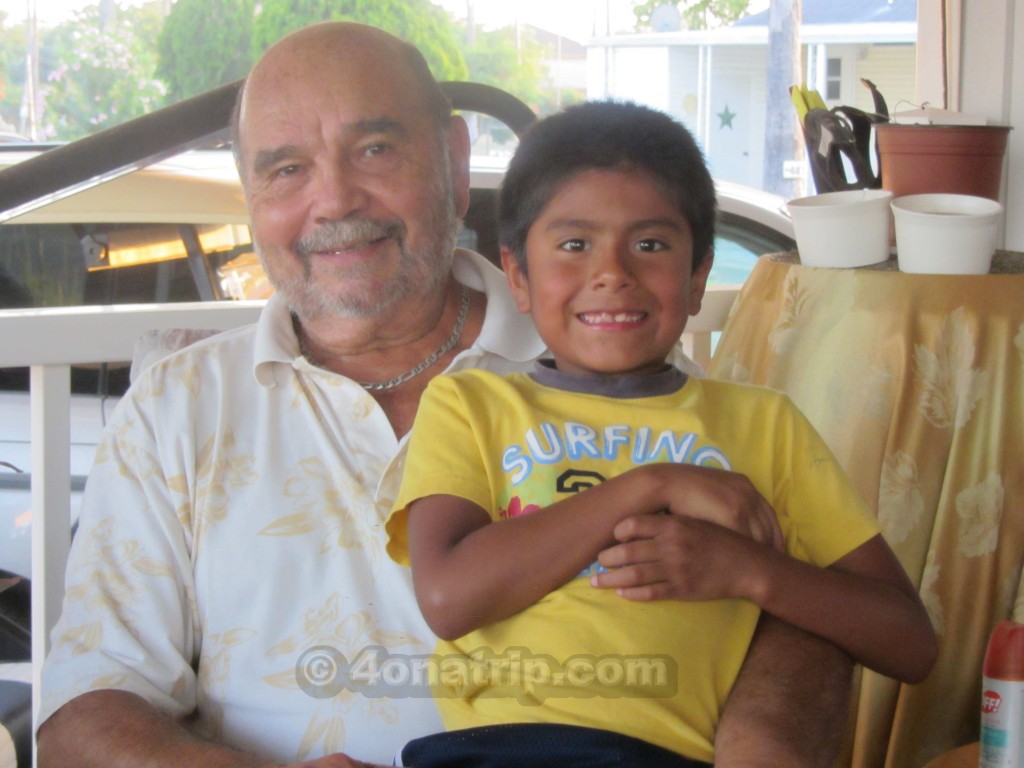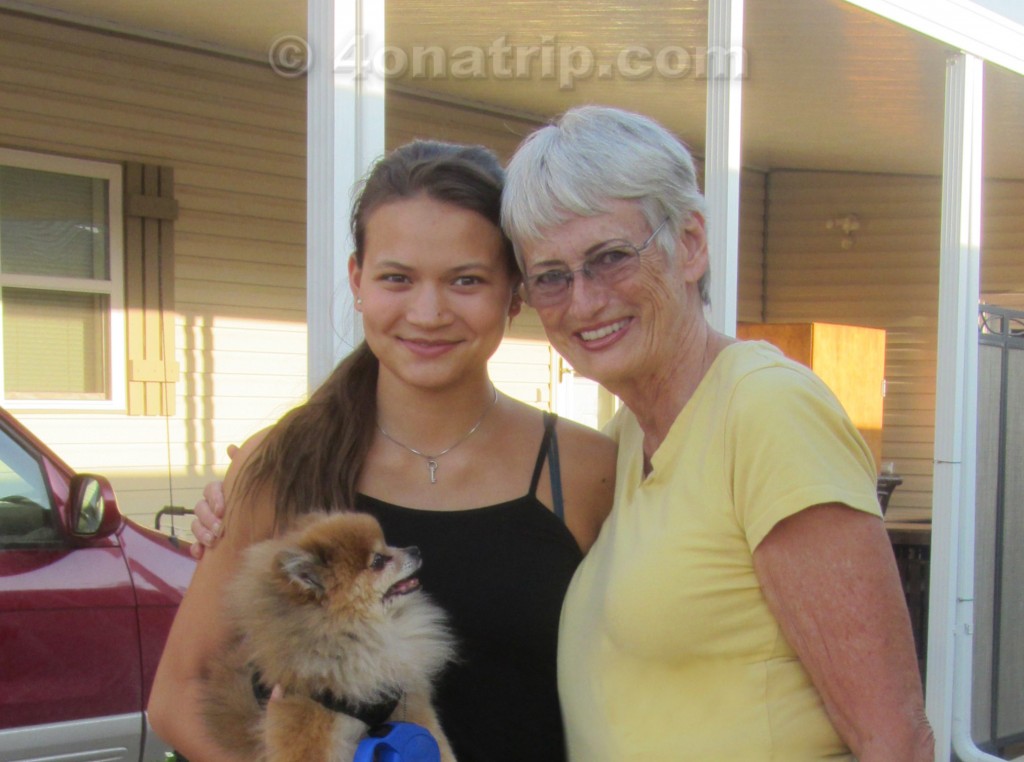 Summer, on the other hand, takes after Grandma.  They both have a strong inner drive for learning and doing new things.  They are both daring and adventurous.  And while they are more reserved than Grandpa and Luie, they have a great sense of humor.  It was so fun to see them share youtube videos with each other and laugh together.  The laugh of co-conspirators that are totally on the same wavelength.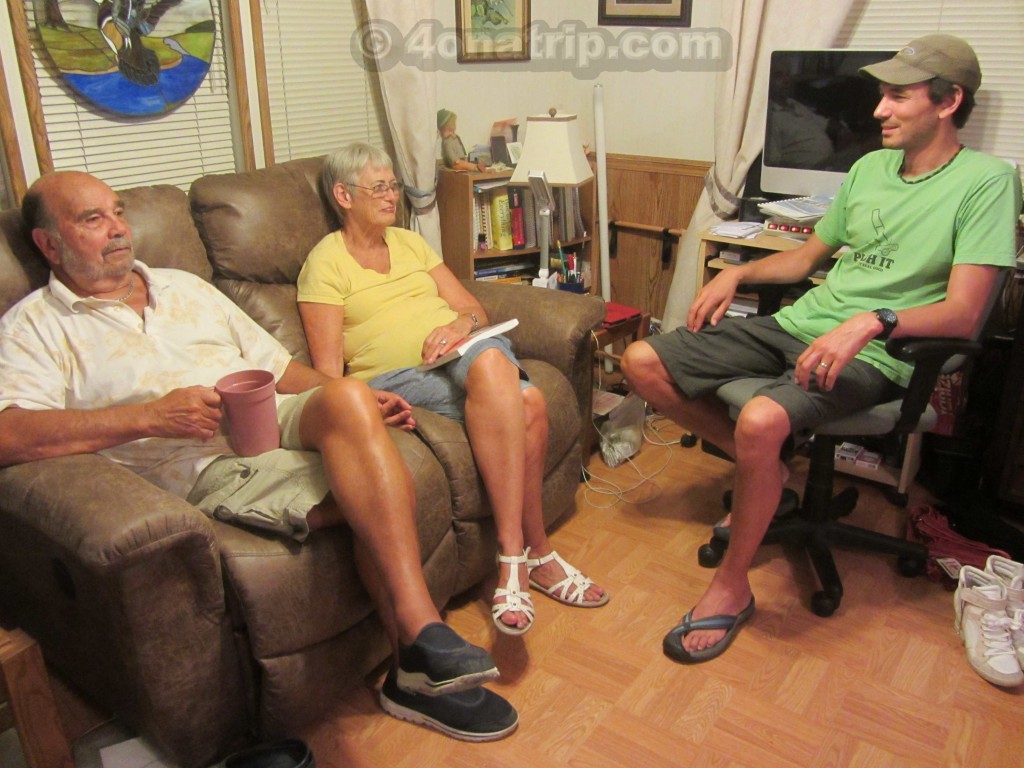 We enjoyed sunny days by the pool and evenings visiting together and catching up.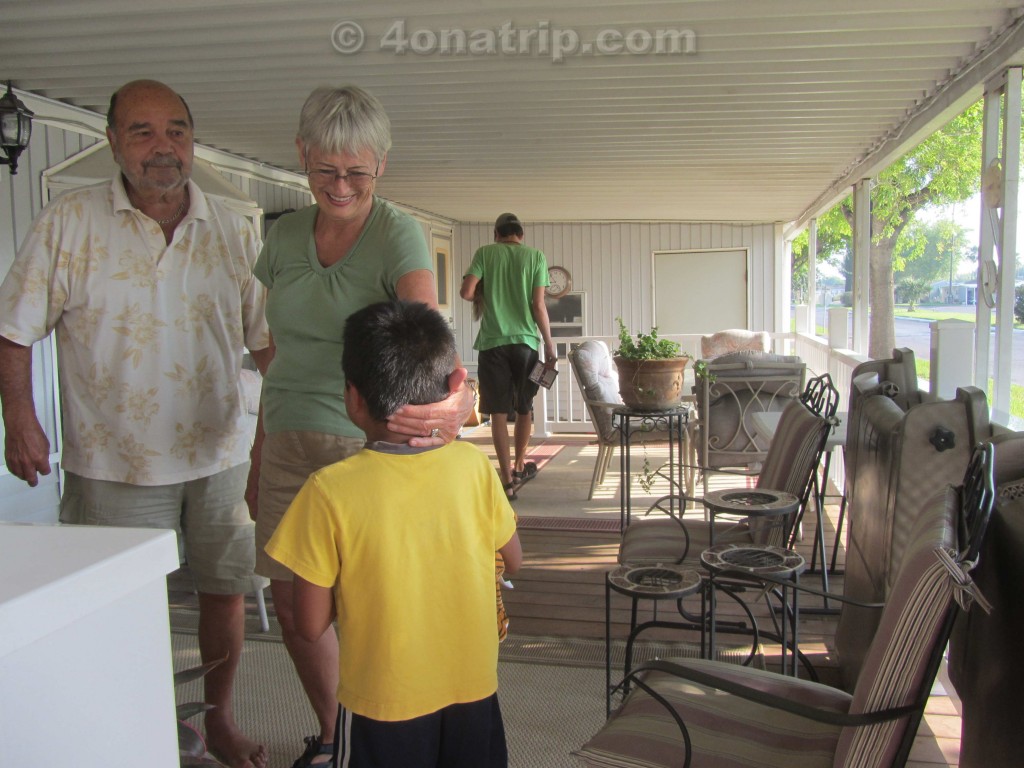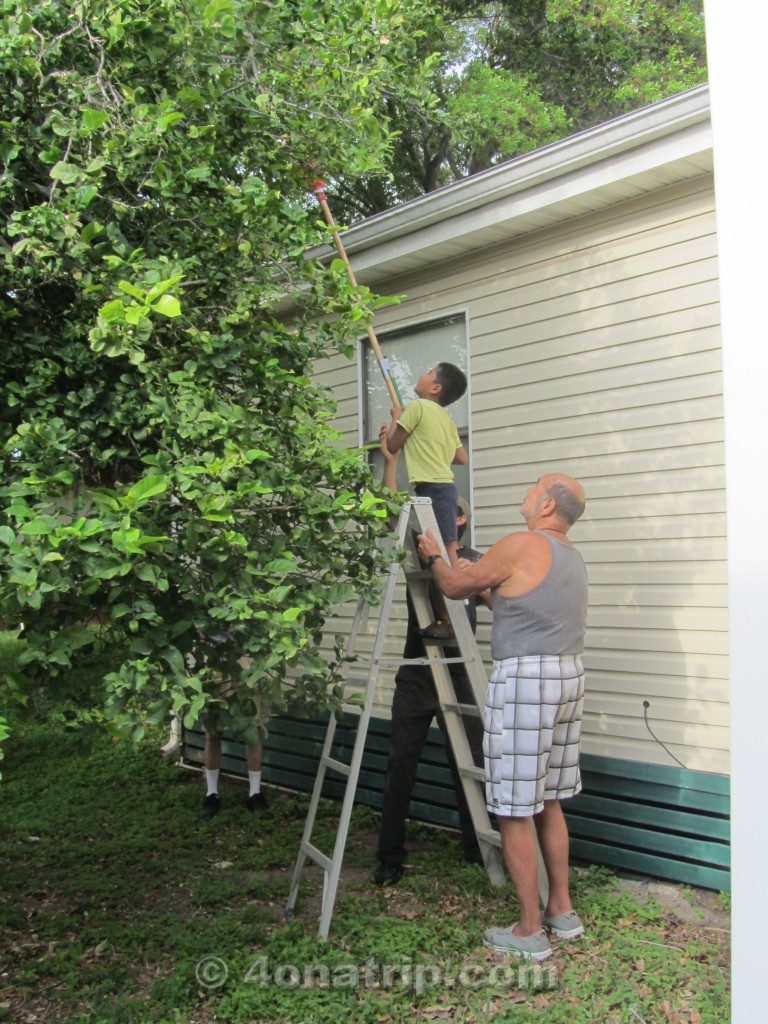 We loved picking fresh Texas lemons and grapefruit.  Luie even got in on the fun.
This is aunt Rhea in her cute Little Bitty yellow golf cart.  One of the bonuses of visiting Grandpa and Grandma is that there is more family close by.  Luie loved riding his bike over to see Rhea and Ken and Barb everyday, multiple times a day.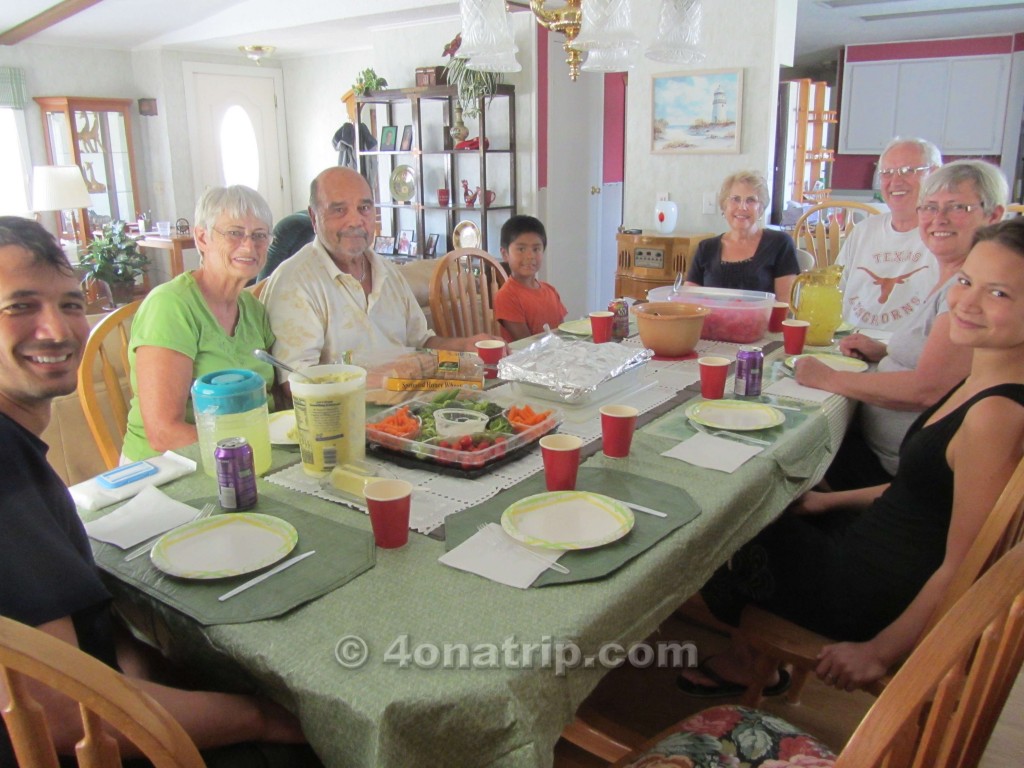 Good times!  A big family dinner with the whole gang at Ken and Barb's house.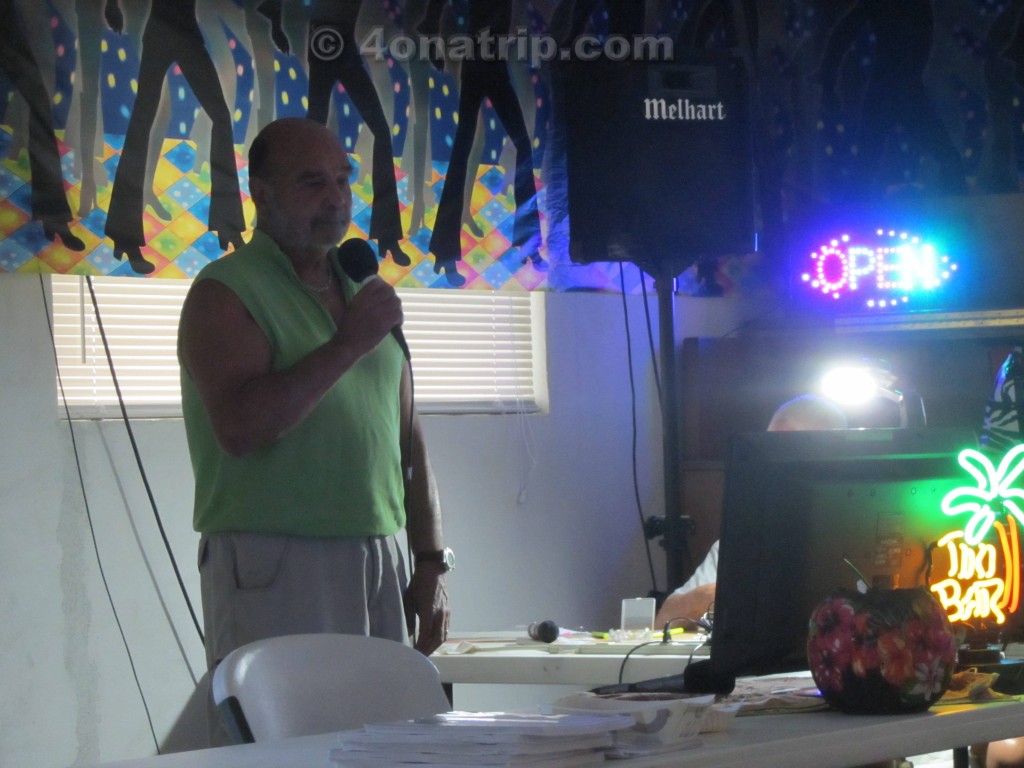 Karaoke night:  Grandpa enthralls the crowd with his amazing Louie Armstrong!  (Boy, Grandpa and Grandma really know how to party!)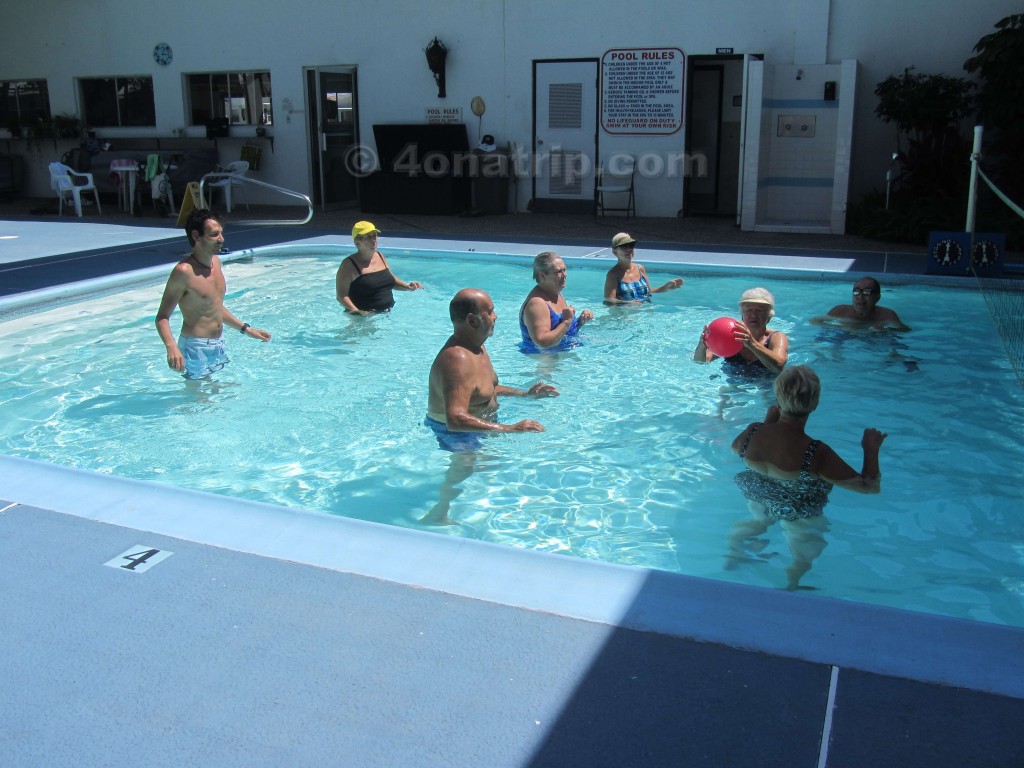 Let the good times roll!  Water volleyball with Luie included as score keeper.  Luie, that busy little boy, got to know almost everyone.  He was calling out people by name and telling them to "Hit the ball!"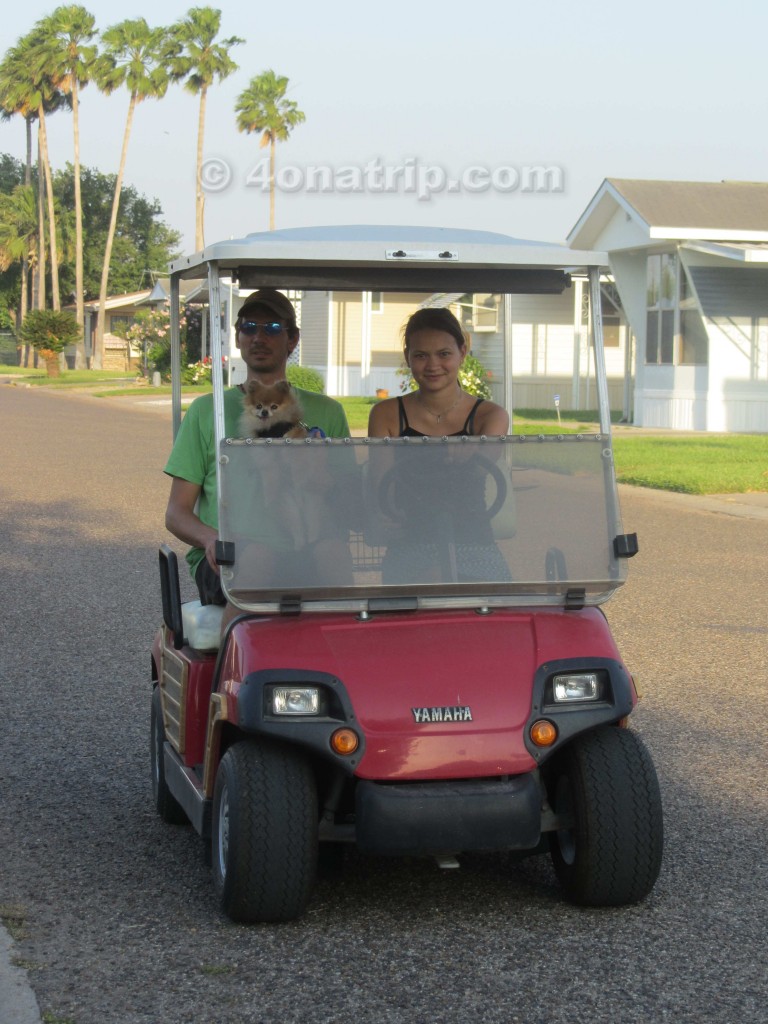 Summer loved driving the golf cart.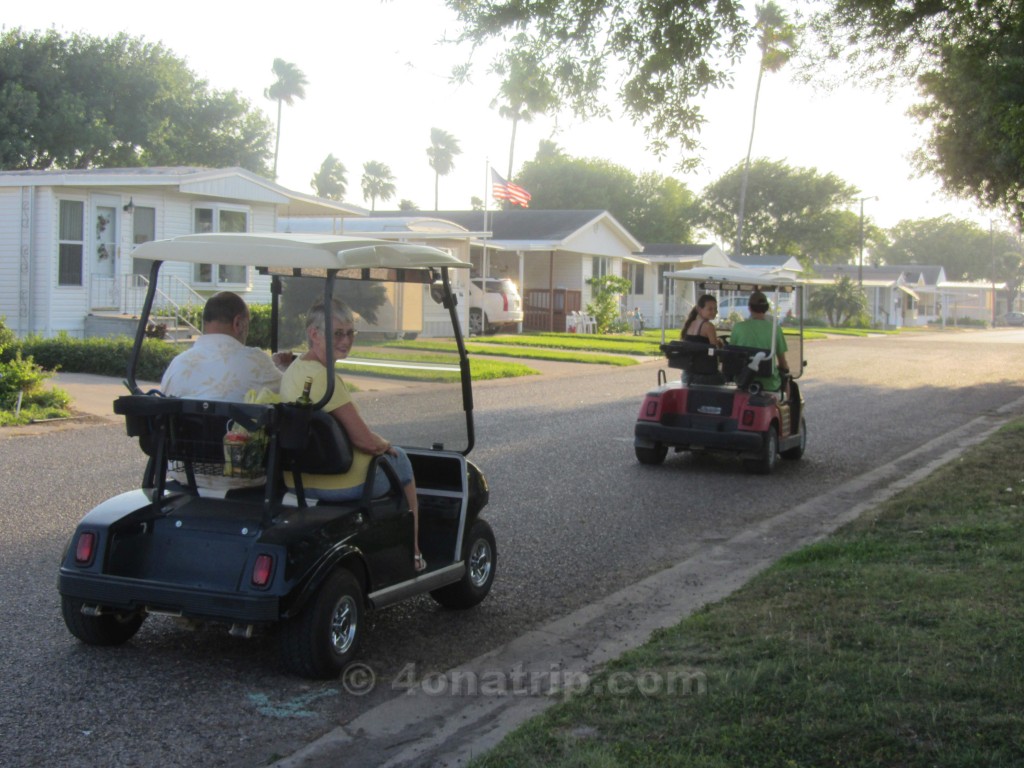 Our days were full of lighthearted fun.  It made me think that this is how retirement should be.  And I am so happy that they are living the good life in south Texas!
Stayed tuned for the next post on Texas style retirement.